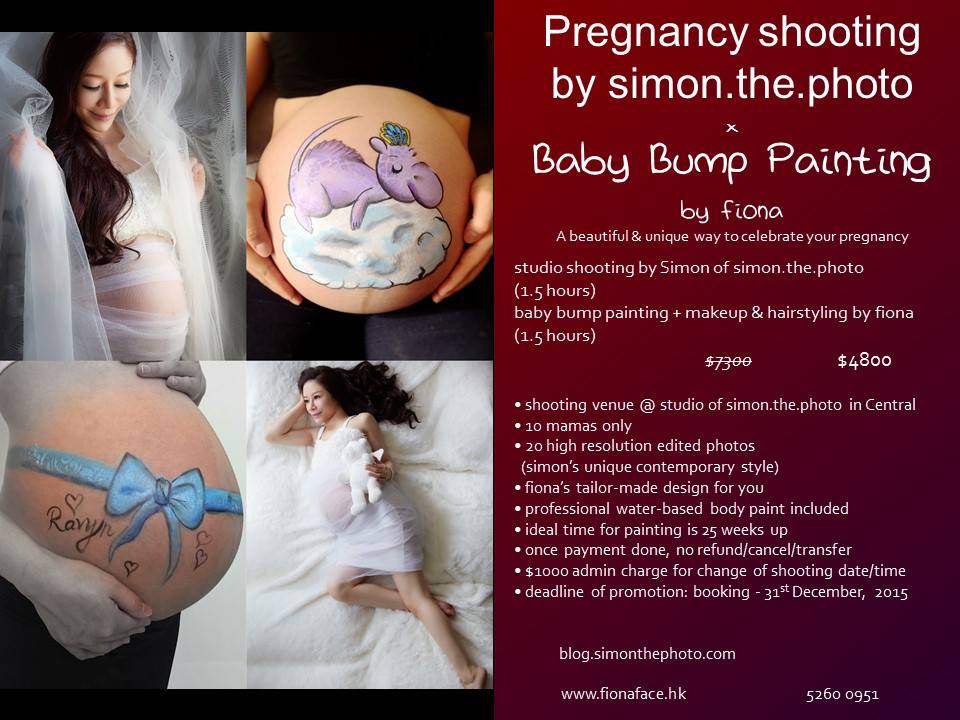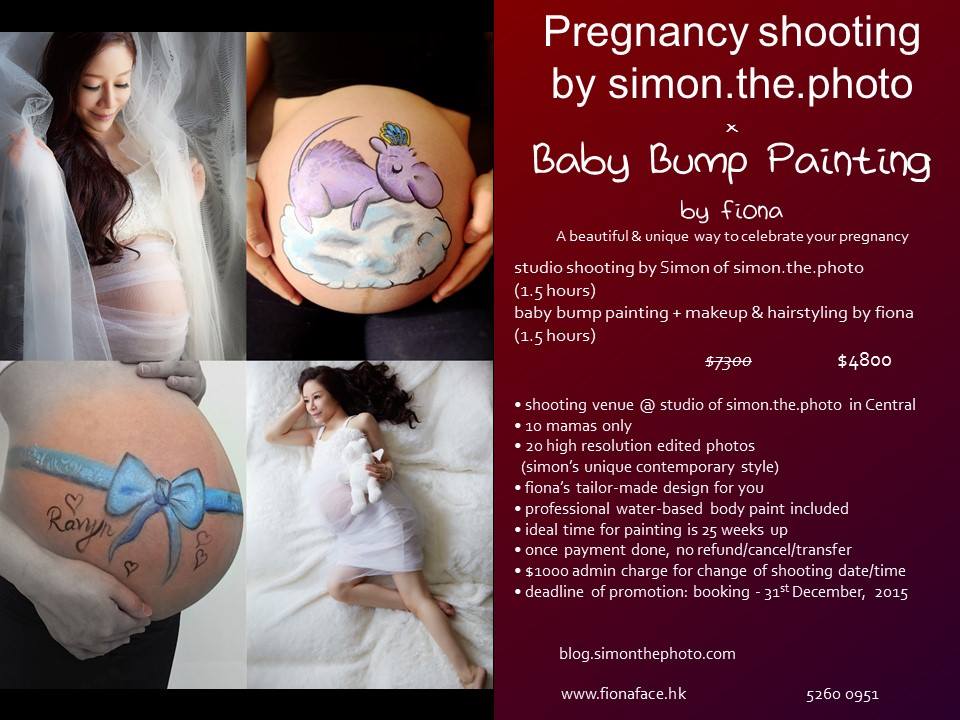 –
photography duration: 1.5 hr

Special offer: HK$4,800
(booking full, thanks for your support)

[HTML3]

–
make up / hair styling + baby bump painting: 1.5 hr
–
professional water-based body paint included
–
ideal time for painting: 25 weeks or above
–
20 high resolution edited photos
( simon's unique contemporary style)
rest of other photos – 4R unedited jpg files
–
photography day: weekday and non public holiday only
have to be done before Feb 28, 2016
–
shooting location: studio @ central
–
10 seats only !!!
remark:
1. all payments are non-refundable and non-transferable
2. shooting dates (week days and non public holiday only) to be confirmed
3. In case of red/black rain signal or typhoon signal 8 (or above) being hoisted on the shooting day, the photo session will be postponed, and the shooting will be rescheduled. The rescheduled session must be done within 30 days after the original date. dates are subjected to availability.
4. once the date of photography is confirmed, there will be a $1,000 administration charge if change of date is required.