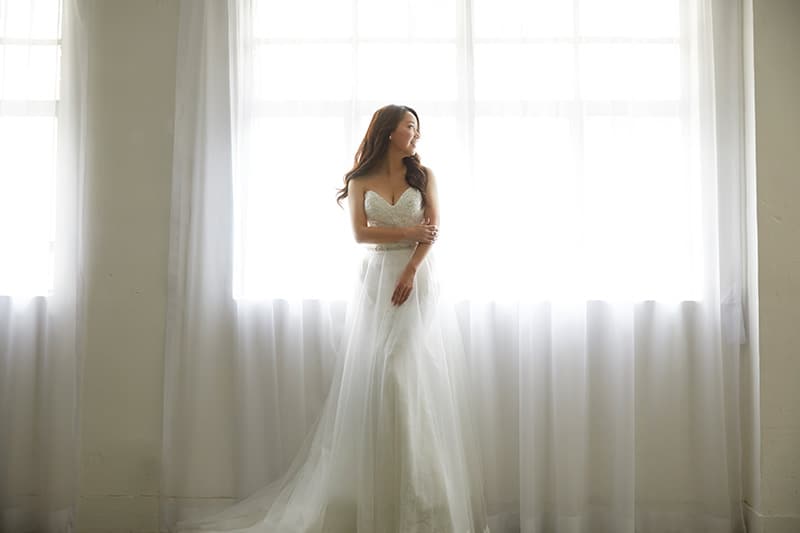 好欣賞Simon 做事態度,過程中好快回覆,希望可以幫我地影到靚相,令到我地都好放心同信任。新人處理結婚的事項好多,好希望搵到合適的攝影師外,過程的溝通同給客人既信心都十分重要,而出黎的效果個個都大讚,皆因Simon 捕捉得到我地最自然既一面,值得推薦!
---
Pre Wedding

Wedding Day

Pregnancy Photos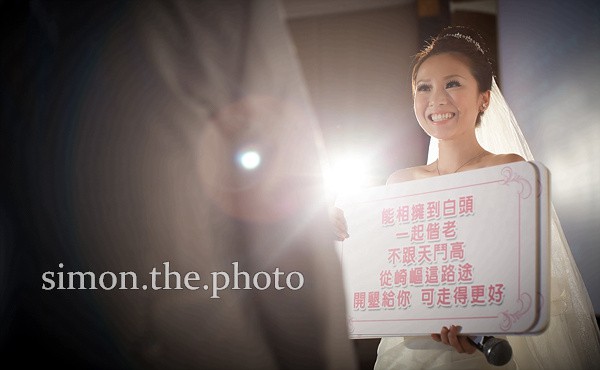 ---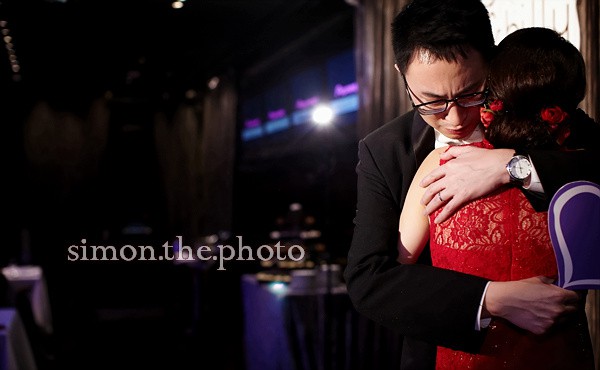 Have been thinking a thousand times how our wedding would be, no matter how it is, it won't be perfect if your beloved families and friends were not there with you!
---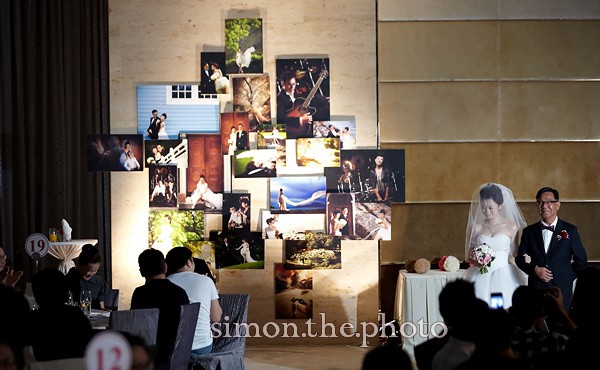 Every beautiful moment of our wedding still vividly repeats in our mind, and luckily we had Simon to capture all these moments to remember.
---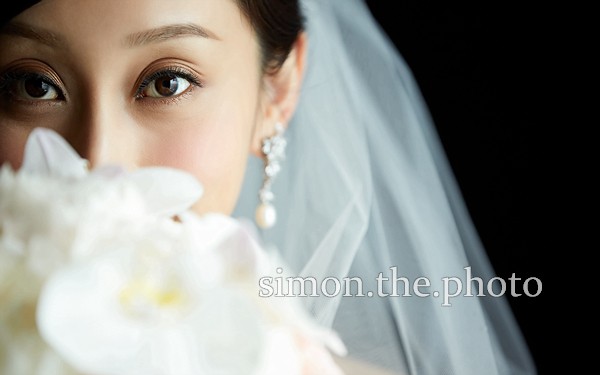 During the whole day, we could hardly feel Simon's presence. We did not know which position he went to or how he took pictures of us.
We bet that is how feelings and moments are truly recorded without deliberate manipulation.
---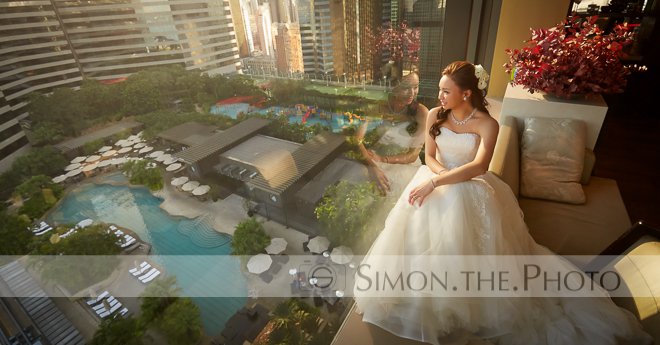 I guess Simon didn't know that I would like him to be my wedding day photographer few years ago which was far beyond the time that I was engaged. Few years ago, I have come across his blog and I just fall in love with his vivid wedding photos. I've been attracted spending hours in viewing his blog/ photos and was dreaming to be one of his beautiful bride one day.
---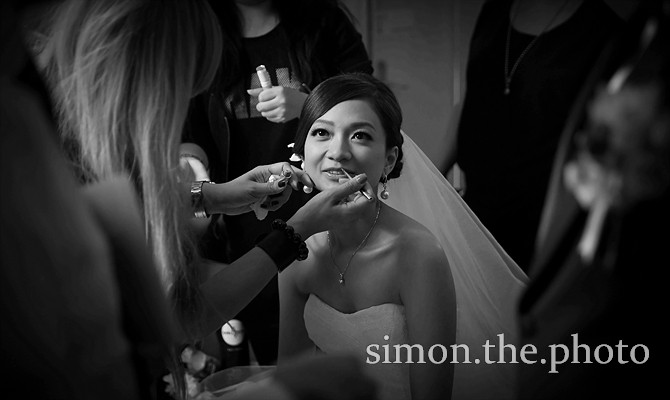 We are so glad to get to know Simon and have to say that we simply love Simon's style: Elegant & Natural.
---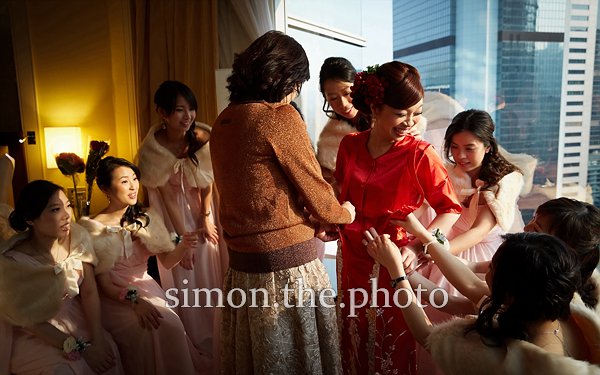 We in fact think Simon is one of our guests – thank you for the lovely day and the joy you brought us!
---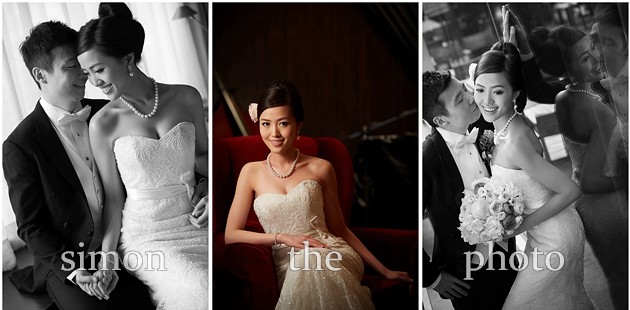 ---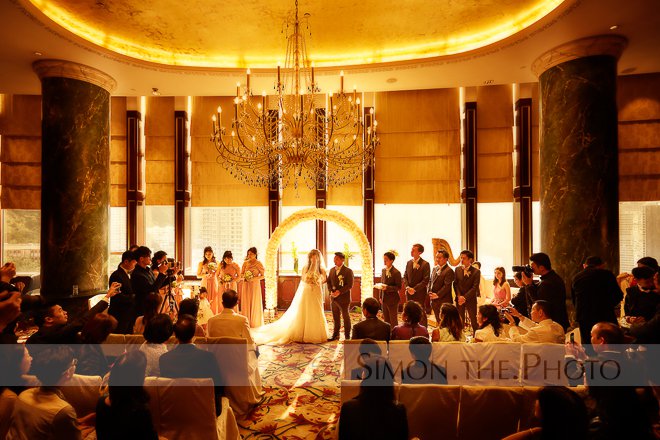 Before I was engaged, I always wanted Simon to be the photographer for my big day.
From the moment we decided to get married, one of the first things on my to-do list was to engage Simon as the wedding day photographer. My only challenge, I thought, was to convince my fiancé to also think the same way.
---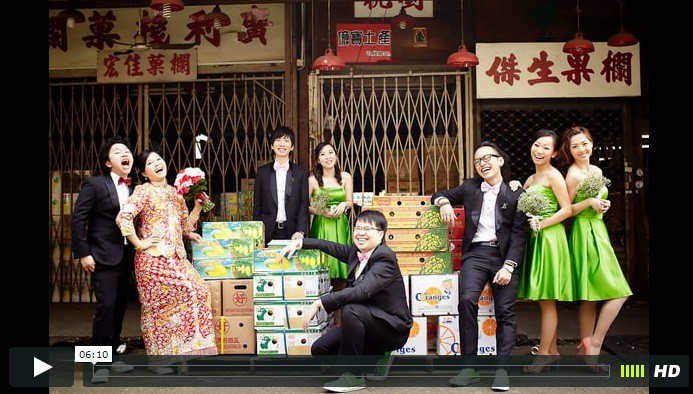 "This is the big day that we have been rehearsing in our mind for the past year, all the hard work making all the DIY decoration, photo album,
wedding video, music run down, special wedding surprise, first dance, wedding reception, vow, wedding photographer, are all coming alive.
---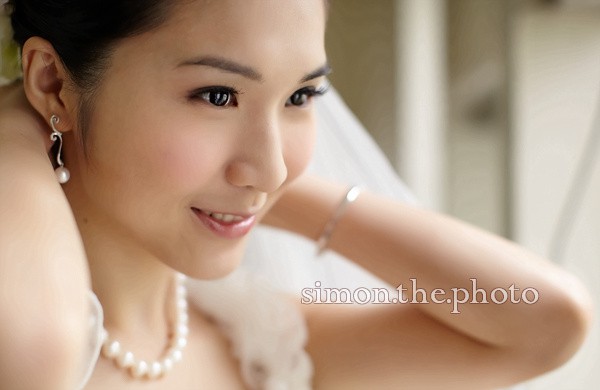 自然既流露向來都係我杯茶
呢個亦係我中意 simon 既原因
佢 post 上 blog wedding day D 相
我全部都覺得好真
我相信呢個亦係 photo journalism 既特點
and Simon does a TRUE photo journalism work!!!!
---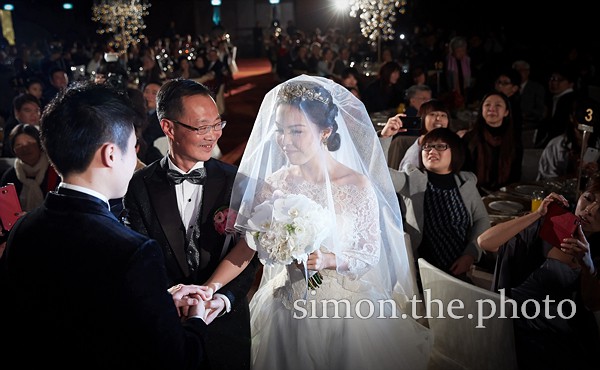 Thank you Simon for capturing and bringing back all the memories of our wedding day through thousands of photos and videos. You are just gorgeous!
---