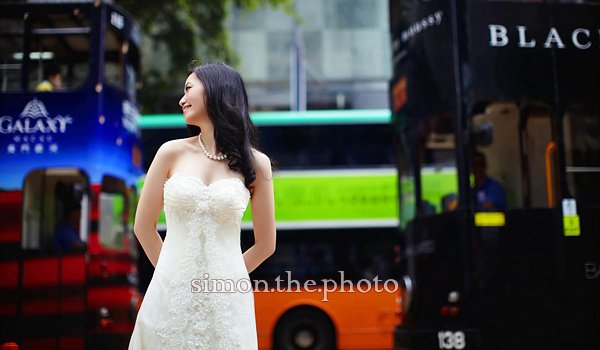 brenda and holger
July 20, 2011
it 's a beautiful day … … wedding video of vanessa and jacky
July 25, 2011
there is always a "love and hate" relationship with summer time for wedding photographer.
HATE: it is so hot now and it 's really very tough shooting pre-wedding outdoor, not to mention, the humidity and mosquito … … In addition, there is less wedding (that means less business) in the summer time because of the raining and typhoon weather .. … that 's why so many photographers organizing oversea pre-wedding tour during this period … …
LOVE: it is the perfect time for me to take pre wedding photo at the beach. shooting photos with your feet in the cool sea water is just a joy. I feel so excited and get inspired if the client loves to have photos on the beach, and I really don't care if my camera or lens get dirty or damaged with the salty water or the sand. Of course,  I don't need you to take off the top and get into the water like christie and raymond did in their pre-wedding session, but as least, please take off your shoes and put your feet into the water.
Let's feel the heat and get wet !!!!
make up artist: polly of faces hk
location: the chinese university of hong kong, Shek O, central
this is the christie at shek O, one of my fav of the day !!!!

this is raymond at shek O, OMG … … Who said I don't take good photo of the groom?

our 1st stop: chinese university of hong kong

2nd location: shek O

they looked like enjoying it a lot, but in face, it 's really difficult to stand at this location. thank you for doing it.

let 's get wet !!!

last stop at central !!!!