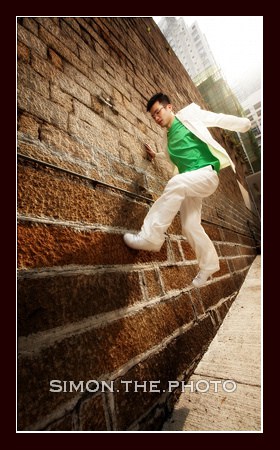 e-session of vivian and roger
November 8, 2008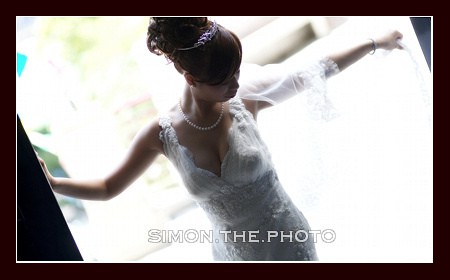 Protected: wedding of nicole and allan
November 25, 2008
This is definitely one of my fav wedding in Sept !!!! Not only I had a wonderful couple, wonderful wedding party, but a chance to work with a US award winning wedding photographer as well.
arron is a WPJA award winning wedding photographer from California and came to Hong Kong to shoot the wedding of Catherine and Kevin here. I got to know him because he hired me to second shoot with him for this wedding. (Sorry, I can't post any photos of this wedding here … …) As he stayed in Hong Kong for a few days, I invited him to help shooting in one of my wedding, and it 's so inspiring to see a foreigner shooting a local Chinese wedding.
date: sept 27, 2008
ROM: wedding registry at Hong Kong City Hall
BBQ reception: Royal View Hotel
one of my fav of the day.
It 's very difficult to take photo in the cross Harbour tunnel, not to mention a wedding photo inside.
ida and errol hired an open top double deck bus for their transportation, and that 's why I got a chance to take this photo inside

arron in action !!!

get ready – the yellow color curtain gave us a look of sunset light

my fav moment

the bouquet … … thanks wendy (bridesmaid) allowing me to use her back as background in this pic

arron and I got a lot of interesting shots at this location

throwing rice !!!

another bus in the morning

Hi everyone !!!!!

thanks arron for inspiring me for this photo – we had to play with off-camera flash, slow shutter speed, available light and motion in this pic.

always love to see happy tea ceremony

who 's who

getting ready on the bus

So happy to see Mandy (maid of honor) !!!!
she was my student of bible study in church xx years ago. Sorry, I couldn't recognize her until she told me.真係女大十八變!!

we got a lot of beautiful pic of the veil

arron … … never give up any chance taking good photo !!!

are you ready?

I am yours !!!

arron always had a lot of new ideas for interesting photo !!!

"you 're mine !!!"

this boy 's so interested at the veil

and so are the bridesmaids

let 's go !!!

thanks everyone for helping me to take this photo (even though all of them got a new hair style !!)

another two fav photos of the day. We got some free time before the BBQ reception, and I was so happy to see all the bridesmaids could sit together and share the happiness with ida

pretty ida

congratulations !!!!