I love wedding of penny & Raymond so much.The wedding was on 24 Mar at Miramar Hotel. Raymond is a very gentle and kind husband & he enjoyed every moment with penny on the wedding day.
the bridesmaids 're looking at the wedding grown. I didn't use flash to take this silhouette shot

getting ready. I love penny 's hair style.

the flower girl & penny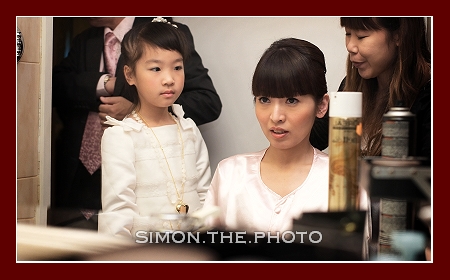 Here is Raymond 's family. I love this strong architectural background. This shot is all about anticipation & understanding of the environment. When we arrived there down stair, instead of following Raymond & Penny, I asked if the wedding party and me could go up stair first and they waited for next escalator. Once arrived, I rushed to the opposite side and wait for them to come (they appeared within 20 sec) . If I follow them, I didn't have enough time to go to the other side to take this shot.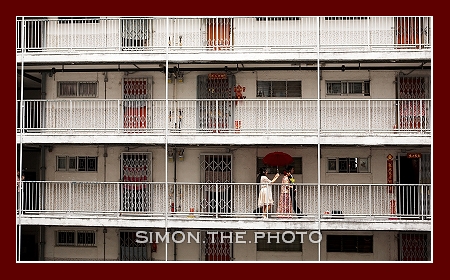 After the tea ceremony, we 're waiting for the lunch. So I asked if they liked to take some photos at the corridor. It turned out to be one of the happiest 15 min of the day. They 're wonderful and I didn't need to give any instruction to them but could still manage to take a lot of moment shots of them.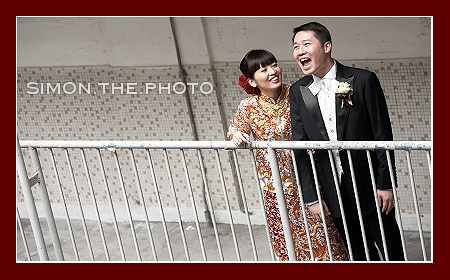 Hi Hi Raymond … …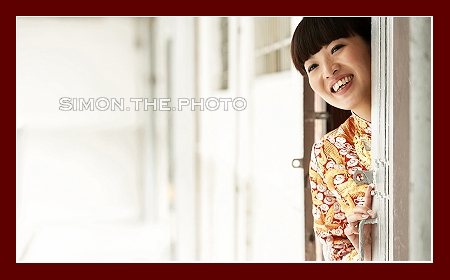 As simple as walking around, they enjoyed it very much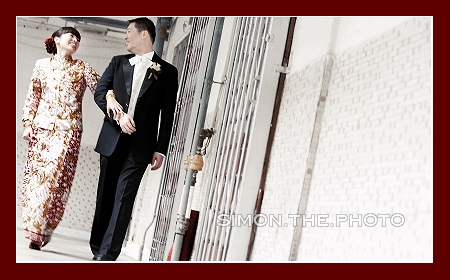 behind the scene (by Esther)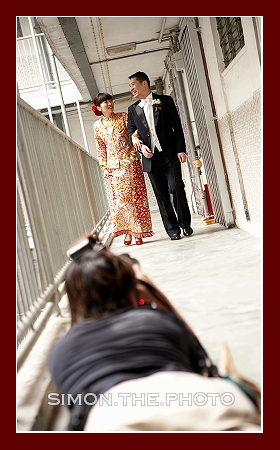 changed into wedding gown. I used the hanging clothes, wall and the door as a frame. The balcony on the left side gave us a wonderful directional light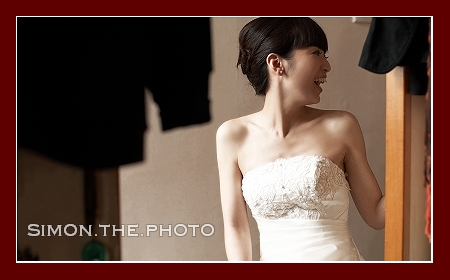 a beautiful bride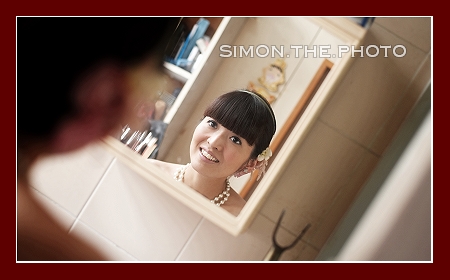 the last shot before we wend to Jordon for location shooting. Penny was standing in front of the door to have a final check of the dress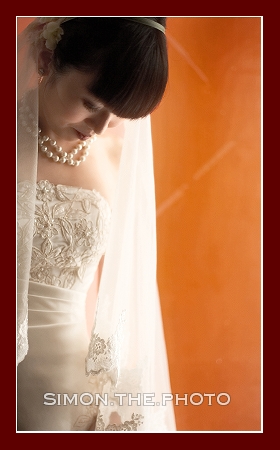 The went to Jordon I learned that they met each other here & they had a lot of good memories of it.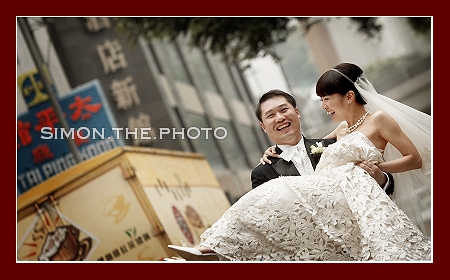 A moment after the wedding ceremony at Miramar. When I was having a chat with Raymond, all bridesmaids & Penny tried to give a big surprise to Raymond from behind. It 's lucky I could still have enough time to capture this great moment !!!!!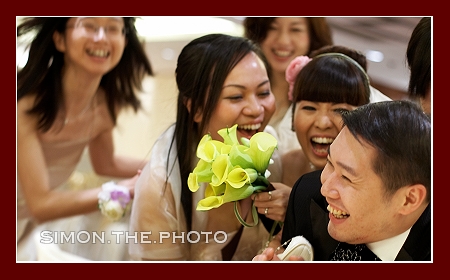 beautiful Penny.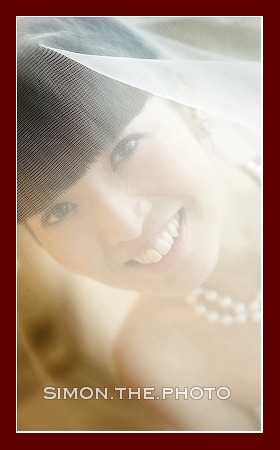 the ballroom at hotel Miramar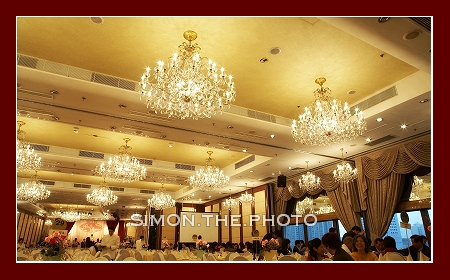 lovely flower girls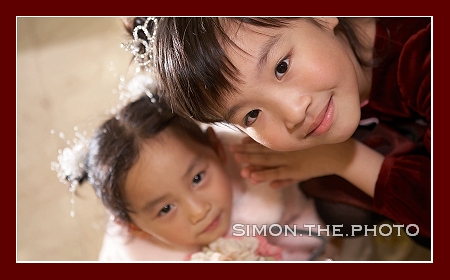 Everyone was excited !!!! Raymond gave me a perfect position for my logo in the pic.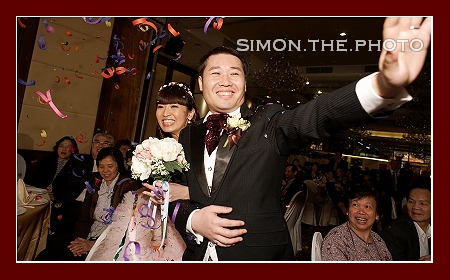 Raymond was making Penny crying again

Ending shot of the day.