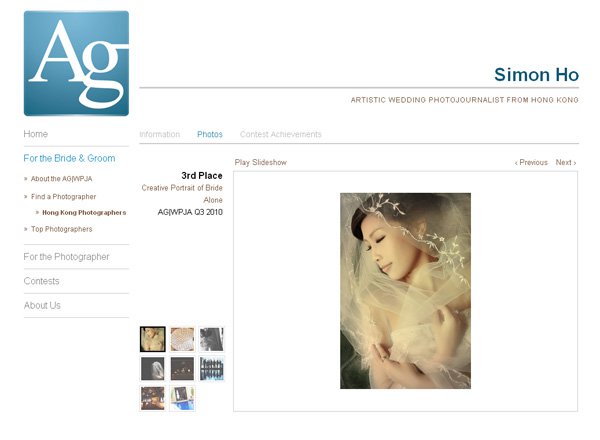 awards from ag.wpja
December 1, 2010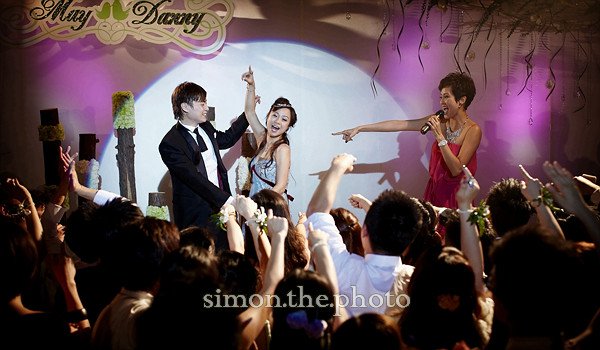 it is a legend, may and danny
December 15, 2010
yes, yes, so many of my clients asked me to post this set wedding photos.
As some of you may know (from my facebook fans page),  I took the wedding photos of noel last month.  It 's my pleasure to be the photographer of  noel and bernard 's wedding.
Noel is definitely one of the person that I really admired for in the wedding industry of hong kong . Not only because of her success in her wedding gown design business, but also her pleasant and nice character as well. the more I talk to her,  the more I understand why she is so successful.
OK, back to the photos, as Noel already had her wedding ceremony on another day, so the day was very flexible before the banquet at night. Hers  idea was  to take some good portraits of bernard and her in the afternoon, somewhere in Central (close to her studio) and inside peninsula hotel.  As I took numerous wedding photos in Central and peninsula before, it sounds easy, right? However, when I discussed with Noel about the idea, I had a very very strong feeling that I should do something more special, more unique and more personal for Noel, not just another set of central or peninsula wedding photos. During the meeting, I suddenly had the idea of taking the photo at her studio, and asked her if she had any photos taken before there. Surprisingly, she never had any good photo taken there, and we all love the ideas !!!!
let's talk about the challenges I have. Before the wedding day, I already start think about the approach / direction, as a wedding gown designer, I shouldn't miss any details of noel 's wedding dress, the photos should be able to show the characteristics of all the dress. And as the studio is so meaningful, including  as many elements/features of the studio as possible in the photos is a key to me.
hope you all enjoy this set of wedding photos !!
here is one of my fav shot of Noel !!!!!

the wedding gown of a wedding gown designer

with "God is in nature NBC2" on the wedding gown, a phase that is very important and meaningful to both bernard and noel, and changed their lives  

love this "getting ready" shot

let's start !!

we had wonderful available light on the day !!!!!

inside the changing room 

this is absolutely one of my fav bridal shot of day !!!!!

I just don't know how to use words to describe how beautiful of this dress ….. … 

a very interesting decoration concept from noel 's friend vincent. It is just amazing !!!!! He just kept moving the bits and pieces around throughout the whole night, and created different look and feel. amazing !!!

father 's speech