the american club in Tai Tam – it 's not a very popular location for wedding reception and ceremony because of the distance.  I have just  around 1-2 weddings jobs there in every year, not many. And in all the past weddings, I didn't know why most of the time, the weather were bad, it was either rainy or very misty and foggy. Having said that, I think I was lucky in Fanny and Johnny 's wedding this time, not only we had a gorgeous wedding, but also beautiful weather as well.
a beautiful sunset view from the American Club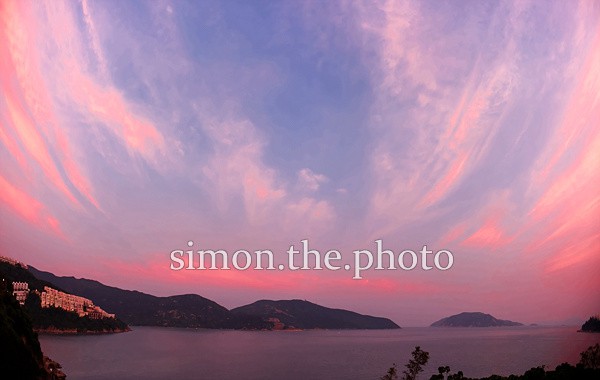 the beautiful bride and handsome groom.
nice headpiece, by polly of faces hk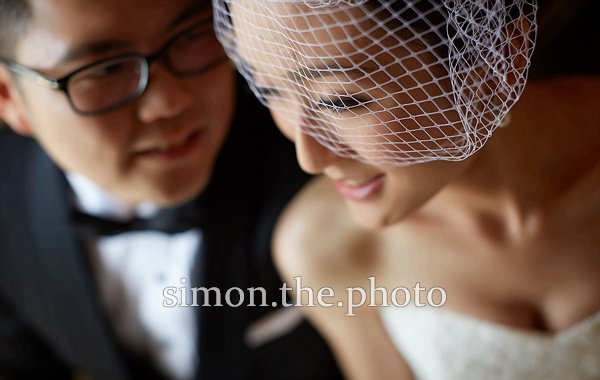 ceremony and reception: the American club Hong Kong at Tai Tam
make up: polly of faceshk
video: ken of KenWongCreation
gorgeous wedding gown beautiful morning sunlight pretty bride
it is the major of components of simon.the.photo
there 're two purposes of putting the wedding gown at the window here. In addition to giving extra interesting thing to this photo, the wedding gown also acted as a diffusor  to soften the harsh sunlight from outside.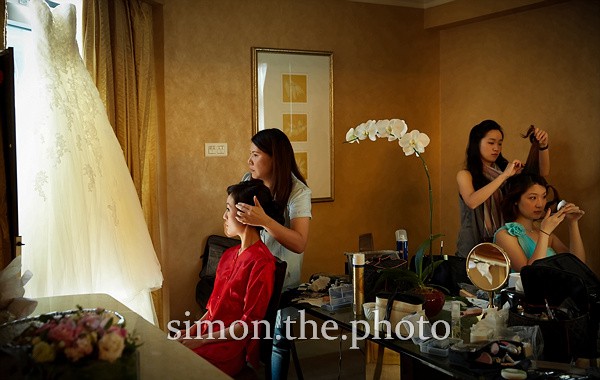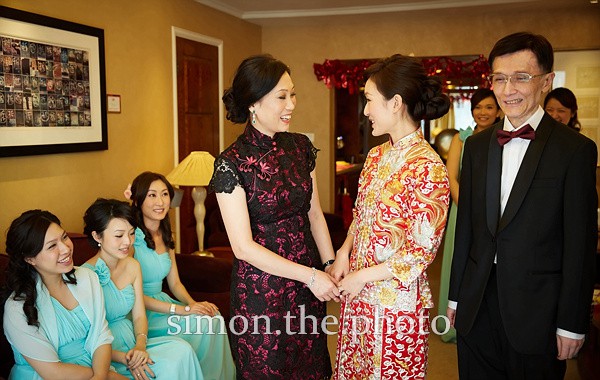 ready, waiting for the johnny

a happy wedding !!!!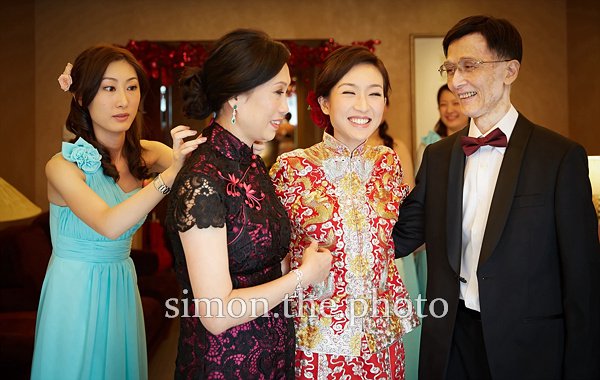 the handsome johnny !!!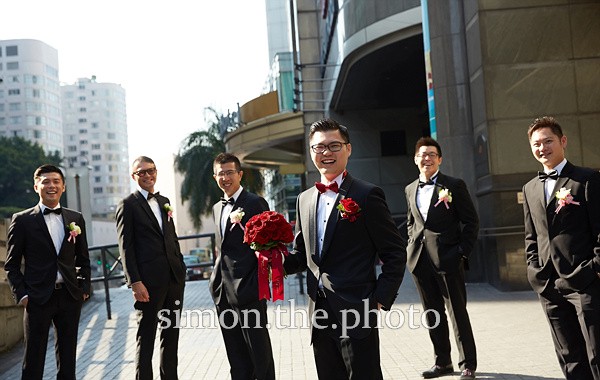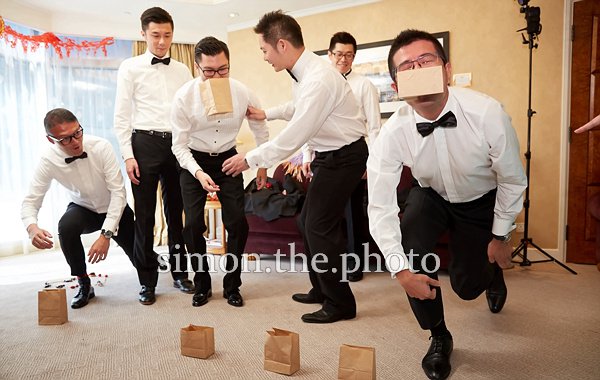 always love this moment … … when the bride meet the groom in the morning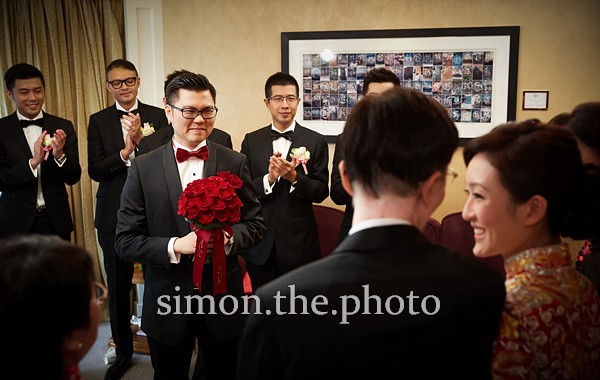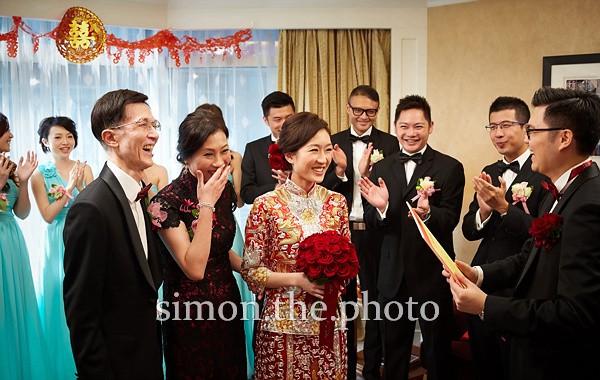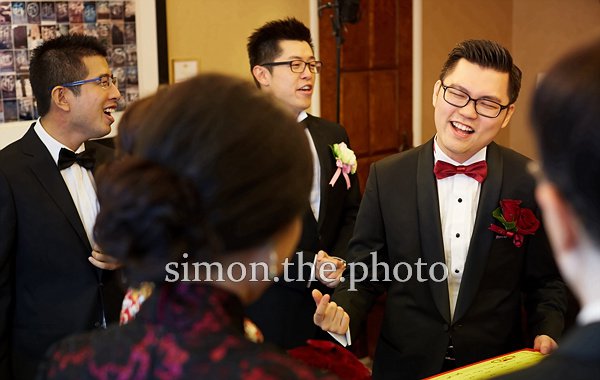 tea ceremony … … and the nice "red pocket" bag

going to johnny 's family

you can tell from photos below, it was a joy taking photos of johnny 's family, there 're lots of laughter and tears

ceremony @ the American Club

we had 30 min before the ceremony to take a few "bride and groom alone" shots

ceremony 's about to start

cute flower girls and page boys

expecting this moment …. …

congratulations !!!
together with his best friends, johnny presented a song to Fanny

same day video edit by Ken