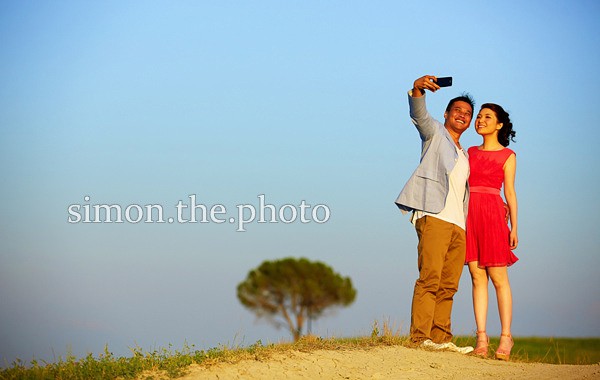 corinna and mr.chan @ italy
September 30, 2014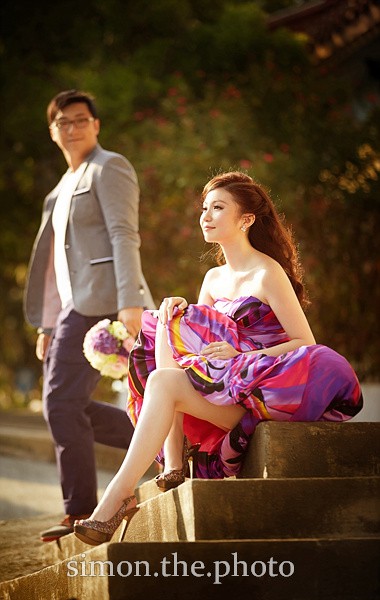 石澳 pre wedding – celia.aiden
November 21, 2014
The wedding of grace and ryan is a dream wedding for every wedding photographer.
everyone was enjoying a lot and shared the happiness and love with the couple.
it was the moment grace just arrived at the church and waited in the limo for ryan to come,  my fav photo of the day. the contrast of the warm and cold color, and the line that separates the photo into two parts made the photo very nice and interesting. At the same time, the reflection of the church and ryan completed the story and gave you an idea what 's going to happen.
ceremony: St. Margaret Church
reception: four seasons hotel hong kong
video: Ken Wong
wedding planner: the theme wedding

getting ready in the morning…  the happy grace family

other than the wedding couple, family is always important in a wedding, especially the father of the bride. I, being a father of two daughters, deeply felt the very special father daughter relationship. this photo captured the very memorable moment for grace.

the happy bridesmaids

ryan … … had some alcohol before going up ….

the tea ceremony

the simon.the.beautiful.bride !!!!!

grace 's two sisters in tea ceremony

wow wow !!!

ryan 's family

getting ready before the church ceremony … … beautiful gown

ryan, while waiting at the church, started to get very excited and nervous

here came the bride !!

ready !!!

it 's cute !!

ceremony … … hey, keep quiet ….

the laughter and tears

congratulations

Mr. and Mrs

a short portrait session after the ceremony  … one of my fav. , love the soft light from the colored glass

back to four seasons hotel, another short portrait session

the reception ballroom

what happened ????

very interesting diy ice cream at the cocktail

a showcase wall of the prewedding photos (you can take a look of their prewedding photos at http://goo.gl/CEuZgB)

wow !!!

having 司捷 as MC of the night

speech by Ryan 's mother

that made Ryan cry

Ryan 's three best friends on stage

I seldom put a photo of the bride like this on my blog, but I can't stop myself doing this as it truly reflected how funny of the speech

hey!! look at yourself in the same day video !!!

congratulations !!!!! and I know some people may ask again if I asked them to kiss to take this shot …….
patience and anticipation are the key of this photo