the wedding of Sharon & Ivan was on 14 April at Ritz Carlton. The wedding was amazing, and Sharon had pay a lot of efforts in selecting all the details of the wedding. The color, the style are all wonderful … … Bravo !!!!
This is NOT the wedding gown. This was the flower girl dress, one of the most beautiful one I 've ever seen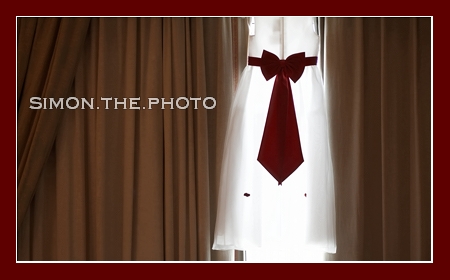 Four flower girls, four different sizes of dresses. Say it loud " So LOVELY" !!!!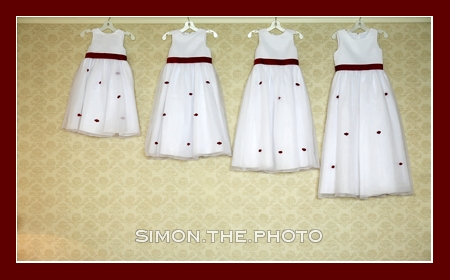 Fine details of the wedding gown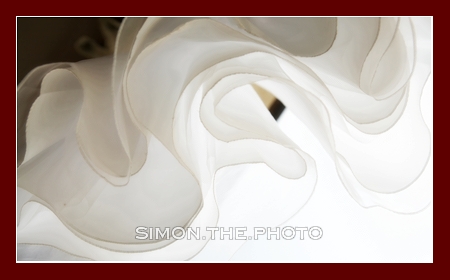 The bridesmaids also looked amazing, didn't they? These are the masks they 'd prepared for the game.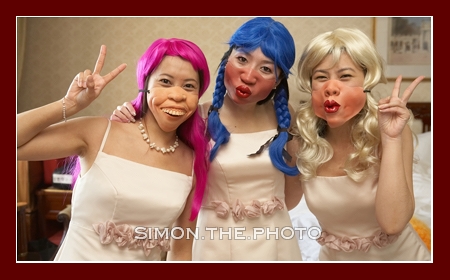 When Ivan and the groomsmen walked across the street, I suddenly noticed this adv board and it became an very very interesting background. So cool !!!!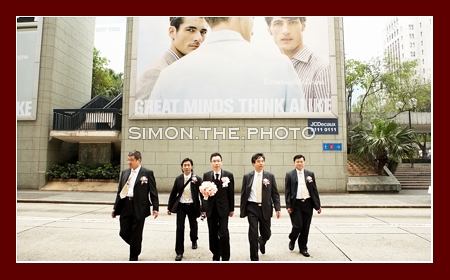 Hi Ivan, you looked the wrong way !!!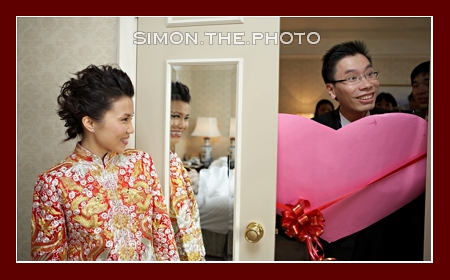 A happy moment between all bridesmaids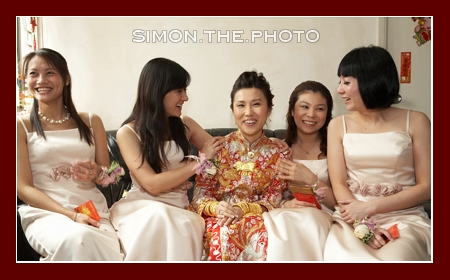 An intimate moment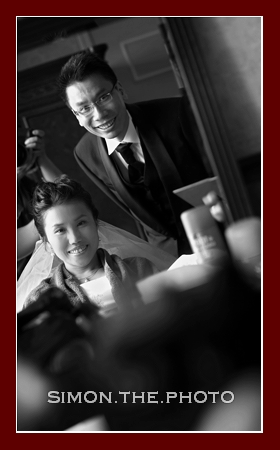 I have to say again … … The flower girls are very very lovely … …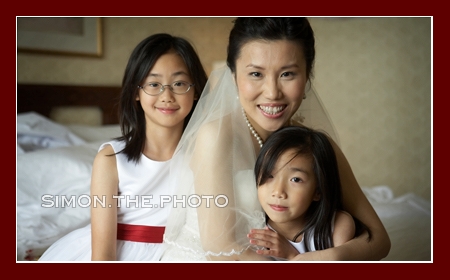 This was an amazing picture.
Sharon changed into the wedding gown, and prepared to go to the Peak for location shooting. A moment when they are chatting next to the windows. The whole picture was an image from mirror. The 2nd blurred image is from the edge of the mirror.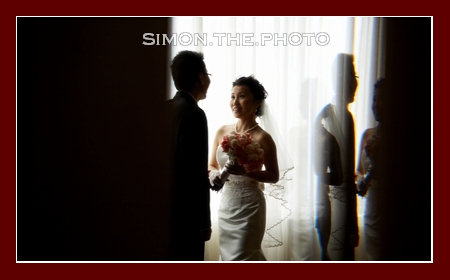 Location shooting at the Peak. It was a pity that, after this shot, it started to rain, & we couldn't take too many pictures there.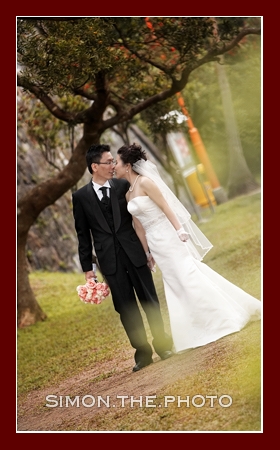 MY FAV PIC OF THE DAY.
Nice color, nice dress, nice depth of view, perfect framing, a very candid moment. Sharon changed into another dress for the reception, and all flower girls got dressed as well.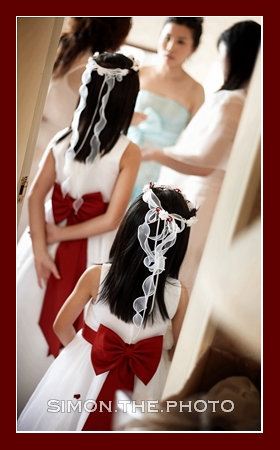 the reception at Ritz Carlton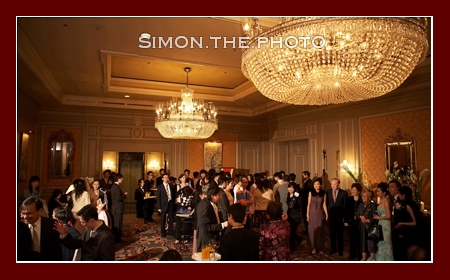 After the signing ceremony and walking out the ballroom, everyone welcomed them back again. Sharon & Ivan were so excited that they ran around inside the ballroom, this gave me a lot of challenges !!!!