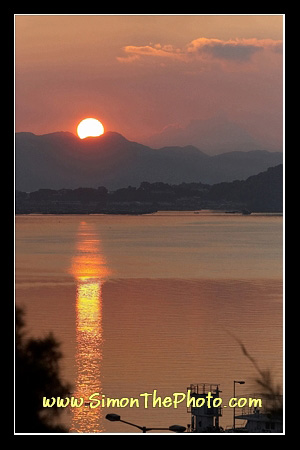 In the wedding of Catherine & Stephen yesterday, there was an accident. It was so careless of me that I dropped my Canon EF 70-200 f/2.8 IS lens to the ground from the top of a piano (I believe it was over 1 meter) . After that, I stopped using it in the banquet and I am afraid there may be problem in the optics.
The 1st thing I woke up this morning was putting up the lens and taking some test shot outside the window. It was 5:45 am in the morning, and the sun was rising in front of me … … What a beautiful view !!!
It seems that the lens is OK, but I 'll take it back to Canon for checking on Monday.
(update 27 June, 2006) Canon staff called me this morning, and told me everything is OK. Just need to replace the hotshoe of the flash.