Kung Hei Fat Choi !!!!!!
Yesterday was the 1st day of Chinese New Year, but something bad happened (again). As you know, my FreeLander was out of order a few months ago, and it cost me over 20K to fix it. When I was driving to Xandra 's parents for dinner last night, it broke down again.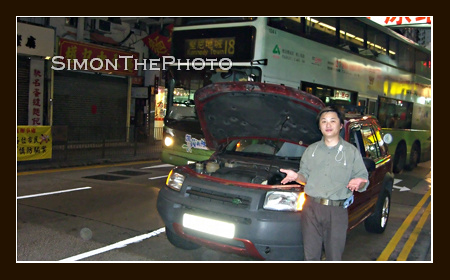 I believe this time is leakage of the water cabinet. The engine just went too hot. Luckily, it was down just 10 min after we exited the cross harbour tunnel. Finally, we had to call the "tow car" service.
Anyway, if you 're going to buy a new car, DON'T BUY FREELANDER from Land Rover, it had so many many problems.
We waited for 2 hour on the street to let the car cool down and call the "tow car" service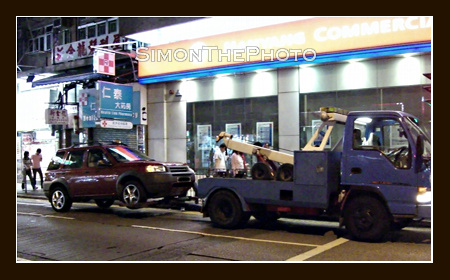 Bye Bye … …