Today I shooted my first non-wedding assignment. Normally, I don't do any non-wedding event as I don't feel the passion of it. I met Fiona back in Jan, and she 's planning to host a Barmitzvah (???) party for his 12-years old son (Robert). I learned that Barmitzvah party is a fun event to shoot and confirmed to be her photographer.
We shooted a portrait session for Robert today at the Peak, the photos will be used as the guestbook for the party. I had a great time with Fiona 's family, and Robert is such a handsome boy that it is so easy to take photos for him.
I am already looking forward to their Barmitzah party on 21 May, 2006.
A funny group photo with Fiona 's family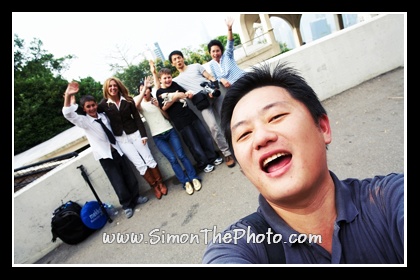 Left to Right: Simon, Robert, Fiona, Robert 's brother – James & his dog (Monty), Fiona 's helper (Nita), my assistant (esther), my great videoman partner (Ken)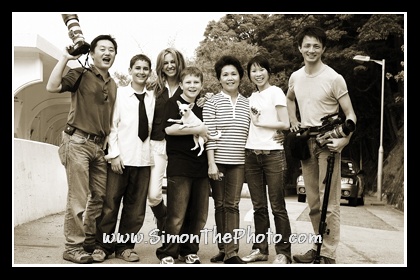 To see my work, pls click the following link
Hi Robert, You 've done a great job today !! I love this photo very much.