Santorini – Day 2-Yervant in action
May 1, 2007
I am in Athens
May 6, 2007
The workshop finished yesterday and I went to Athens & stayed here for 3 days, just to relax. In last few days, we had over 12 hrs of workshop everyday — going out shooting, learning photo skill, photoshop skill, critics session, discussing of business. Someone asked me what I learned … … I believe that the most important thing I learned is more understanding of my weakness, & what I am not good at.
During the critics session, every photographer submitted a few photos to Yervant to have his comment. He said my photos are good, & the brides are going to love them. However, as a professional photographer, he could point out all bad things about the photos — the light is not correct, the pose of the bride is not good. If I enter those photos into a competition, it is straight "OUT" for sure.
This is very useful, makes me step back and think how I can reach the next level of my career. The workshop is definitely the best investment as a wedding photographer.
one of my favorite shot — I like the movement of the veil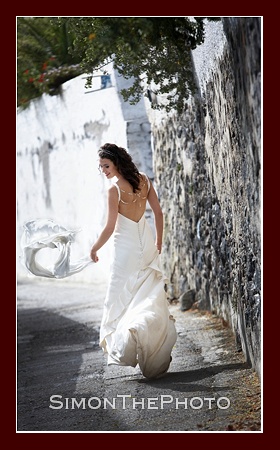 Again, I love the movement of the hair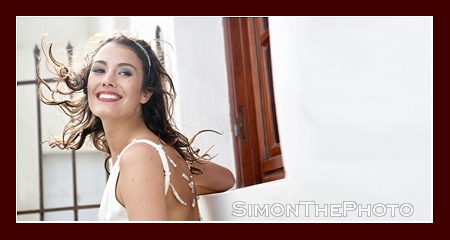 Dancing on the cliff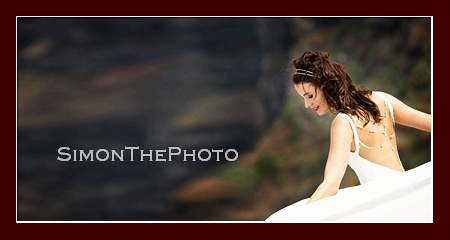 At the end of the workshop, we have prepared a gift for Anie (Yervant 's wife) and Yervant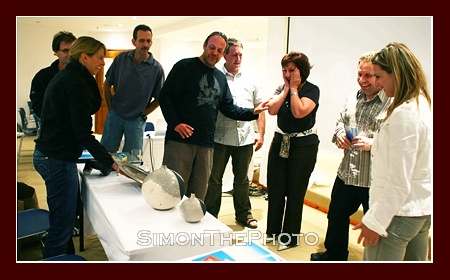 After that, we went to a wine museum for wine tasting. A few shot inside the museum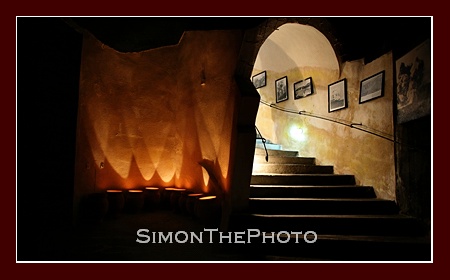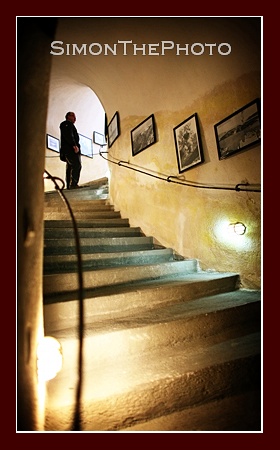 The mother photographer Shannon from the States and her lovely baby Candy. Bebind is David from UK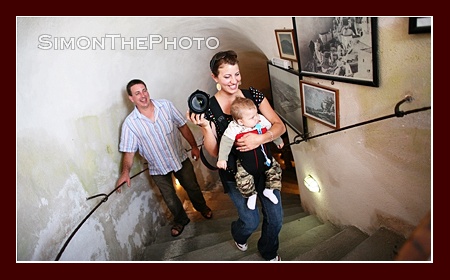 Then, we went out to have Sunset shooting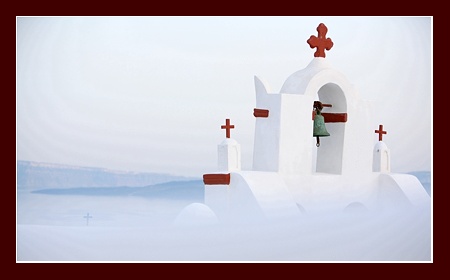 Amazing !!!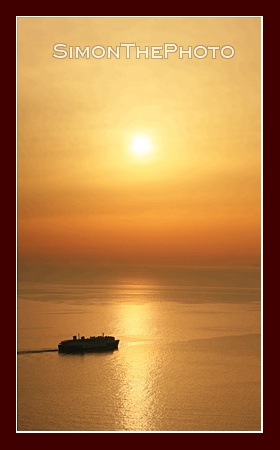 Great view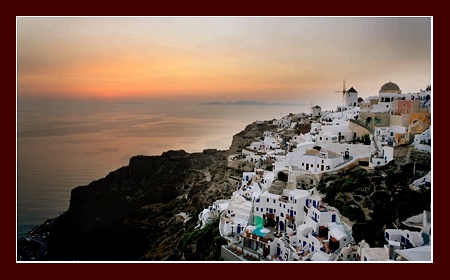 Crazy photographers — guess what they 're doing ??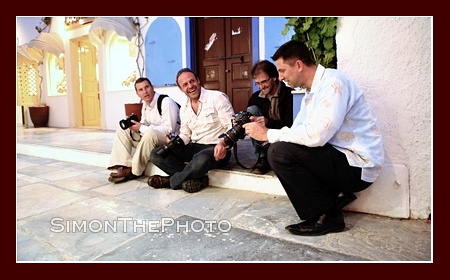 Our party – Let's have some Greek dance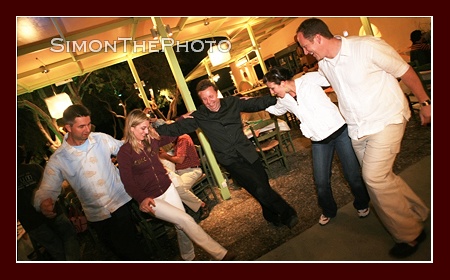 Plate dropping !!!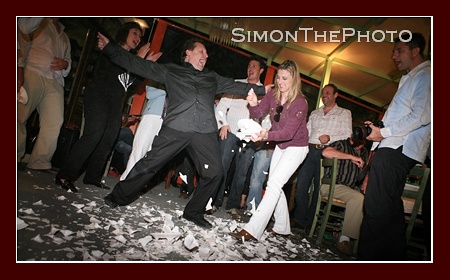 Jim is dancing on the plate. Come & visit Jim 's site, he is going to release a new camera bag for photographer.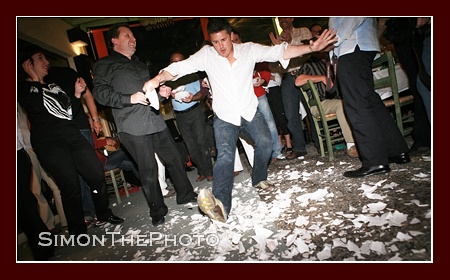 My team !!!! (left to right, behind to front) Mario, George, Rafael, Simon, Mark, & Costas and his wife, and Yervant.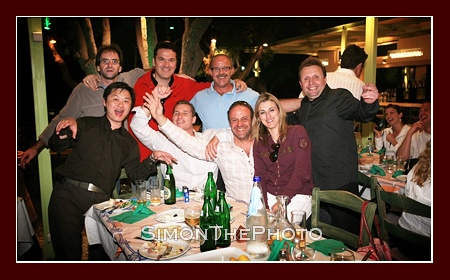 Crazy Simon. I am waiting other crazy photos of mine captured by others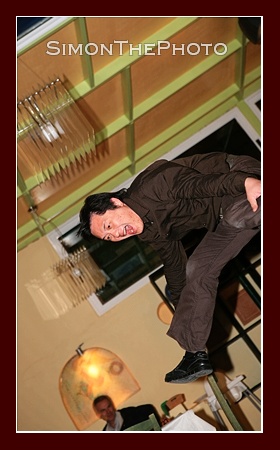 Crazy Simon again. Thank Joe for sending this photo to me