Irene & Stanley @ Banyan Tree Phuket, Laguna Resort
March 29, 2006

Last 8 days in your life … …
April 5, 2006
(Updated 05 May) Yesterday I shot the wedding of Kitty & Charles at Grand Hyatt and Catholic Cathedral of The Immaculate Conception ~ ??????? (half day only & no need to take photo after banquet started).
This shot was taken just before we left Grand Hyatt and and headed to Church. I like the quality of light and the mood of this photo.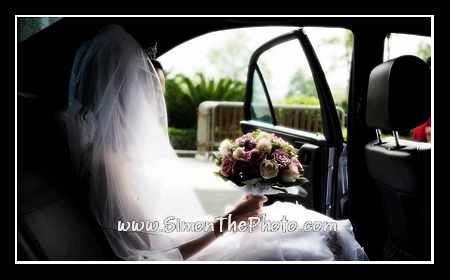 Charles 's very cute and made Kitty smile … …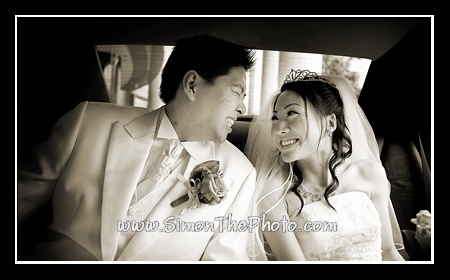 Kitty is the kind of bride I love so much, she has so much trust on me that she just let me do whatever I want. And the result is I get some very great photos that I have never done before for other couples.
The wedding rings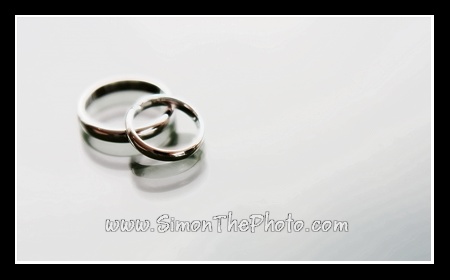 Kity and Hera ~ Matron of Honor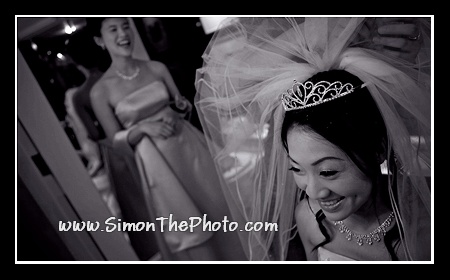 Before going to Church, we spent 30 min doing a location shooting just outside Grand Hyatt.
I love this shot a lot, Kitty's so natural and she really enjoyed this moment, you just couldn't pose a shot like this.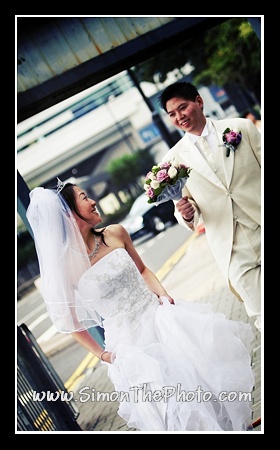 We spent 45 min taking some portraits before Church ceremony started. This 's a wonderful time, and we had a lot of fun !!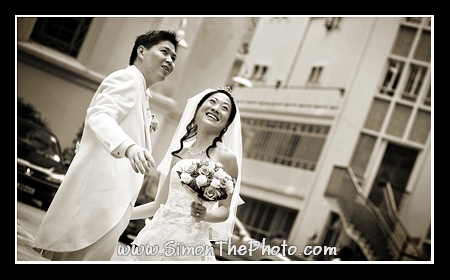 I really like the colour, light and mood of this photo.

Kitty and her father – the processional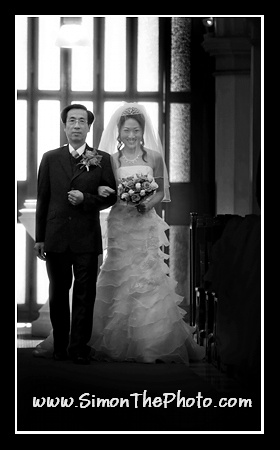 Hi Charles, thank you for email me this photo. This photo was taken by Charles, I believe Charles has a gift of photography as I really looked good in the photo. I met Kitty & Charles a few days before the wedding and discussed the itinerary of the wedding. And Kitty, thanks for your chocolate !!