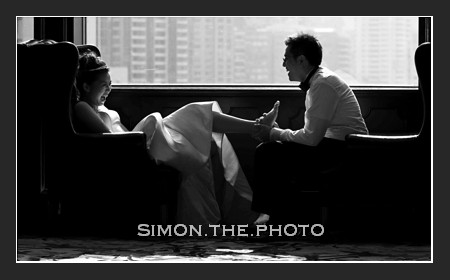 wedding of tammy and arnold
November 3, 2007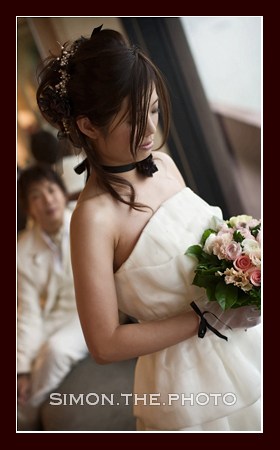 wedding of yukiko and duncan
November 23, 2007
Hi Sylvia and Jimmy,
Thanks for inviting me as your wedding photographer – from the engagement shooting to the wedding day, you 're wonderful, and I feel so blessed to be part of your wedding. Both Xandra and I 're so happy to witness your marriage and your happiness.
with love,
Simon
My fav of the day. Sylvia was changing into another dress and I was waiting outside the bridal room. Never see the beauty of this mirror until this time even though I have taken photos in Ritz Carlton several times, . The beautiful bride, the lamp, the mirror, the frame, the reflection, the pattern on the wall — there are so many elements in one picture – but they all worked very well together.

Jimmy in the morning

A beautiful moment – mother and daughter

Hi Jimmy, Look at your beautiful bride !!!

A simple picture — but I love the expressions of the bestman and MOH (Chris and Amy)

A moment at Jimmy 's family.

Beautiful bride

Let's welcome Mr and Mrs Leung !!!!!!!

The ceremony was at the chapel of the Chinese University of Hong Kong – one of my favorite church. Their ceremony was so warm and filled with laughters and ….

tears …. ….

After the ceremony, we took a few pics at CUHK, only a few minutes as Jimmy was really exhausted after the ceremony. This was my first time to try infrared camera in wedding. Still learning … …

The reception was at Ritz Carlton. This would be my last time to shoot wedding there as it will be moved to a new place next year.

Jimmy was singing and playing guitar for Sylvia