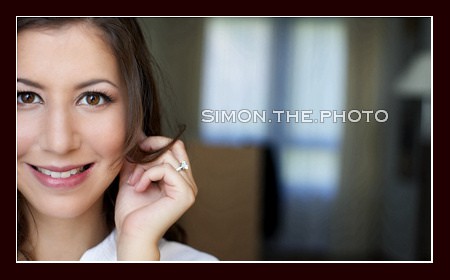 wedding of natalie and ben
January 7, 2009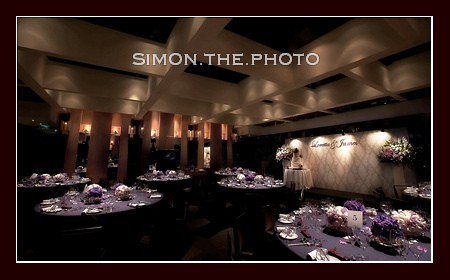 wedding of loretta and james
January 16, 2009
One of my fav session in Oct. Not only I get some stunning photos, but I have two stories to share with you as well.
Look at the first photo below – thanks everyone the effort to make this photo happened. We took this photo at the waterfall Mirror Pool near the Bride 's Pool "新娘潭". It took us 15 min to walk (up and down) to get there. I 'll never do that for other bride, but Mel is an exception. She lives in the very northern part of new territories, in fact,  her house can see Shenzhen and she walks to the Lo Wo train station every day. You can imagine that she is so used to walking around in the country side, and most of the locations that we picked are in the country side.
you can click here to see a behind the scene shot of the mirror pool.
What I like to to share with you is the second story. This is about the 2nd shot below. I asked them to run and jump in front of a small temple, it took 7-8 times before they had the action in sync. During one of the jump, Dickson fell onto the ground, and I thought it must be very hurt as I saw his arm hit the ground first. Out of my surprise, he said "Don't worry, it doesn't hurt at all and let 's jump again !!!"
After we finished the morning session, we went back home … … When Mel was having make up upstairs, Dickson immediately grab a bottle of 跌打酒 (a kind of Chinese medicine) to rub on his arms. Then I knew the fall really hurt, but he didn't mention about it so that we could go on to take more beautiful photos of Mel !!!!
Love to see a groom with such a beautiful heart in very wedding/pre-wedding session !!!!
date: 29 oct, 2008
locations: somewhere very northern part of new territories, Luk Keng, TST
makeup artists: Florence of SaySo
After see this shot, the 15 min walk 's definitely worth it

the jump

the fall

mel has a very beautiful face no matter what angle I took the shot of her

beautiful face!!!

For the whole morning session, we just walked around all the location near mel 's house

a few romantic shots

a few fun shots

2nd location: Luk Keng

Again, no fixed location, we just walked around in Luk keng

a very nice and quiet location

3 rd location: night shot @ Star Ferry and TST