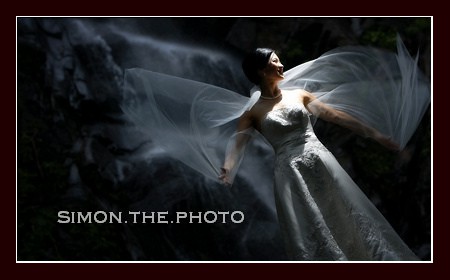 e-session of mel and dickson
January 8, 2009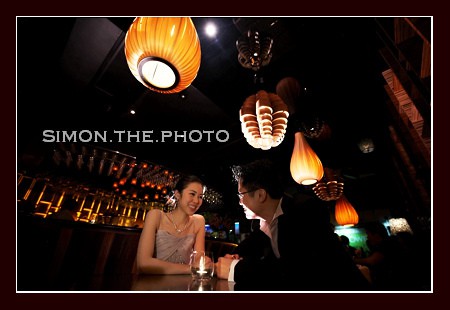 e-session of kathy and michael
January 22, 2009
Hi everyone,
a quick update of myself in the 1st two weeks of 2009. The first thing I had in 2009 was : I got a flu !!!!! I was feeling sick and had a very bad cough. I got 6 weddings and pre-wedding shoots in these two weeks and it 's a challenge for me to work when I kept coughing all the time. It 's getting better and better now, hopes no more cough before the wedding on coming Sunday.
another beautiful wedding I 'd like to share with you. This is the wedding of Loretta and James on the Christmas Eve. Not a big wedding, but everyone was so nice and friendly on the day.
When I first met James in the morning, my first impression was: this guy really had a very good taste of dressing!!!! Then I learned later that Loretta worked in the fashion industry – and she choose all the cloths, tie, shoes … .. for him. Lucky man, isn't he?
We did a same day photo slideshow at night, my assistant Siu B helped me to create this slideshow. He did a very good job and everyone loved  it. This is the first time to show a same day photo slideshow on this blog.
date: 24 dec 2008
ceremony and reception: Plateau (the pool house) of Grand Hyatt
video: ken of simon.the.photo
I love this venue very much. I got some free time before the reception and took the beautiful shot of the venue. This is a kind of "multiple exposure" shots (with some Photoshop manipulation).
I used a off-camera flash to illuminate different parts (tables and flowers) on different exposures and merge it into one photo. You can see the shots of individual exposure here.

the same day photo slideshow
[HTML8]
share this wedding with your friends