It was a challenge for me to shoot the engagement photo of Emily & Paul — we planed a route of which there are a lot of places I didn't take wedding photo before.
Here is the route:
Nam Sang Wai – Tai Po Train Museum – Plover Cove Reservoir – Luk Keng – Pak Nai
Tai Po Train Museum – A lot of people says Emily is very pretty in this photo. You do agree, don't you?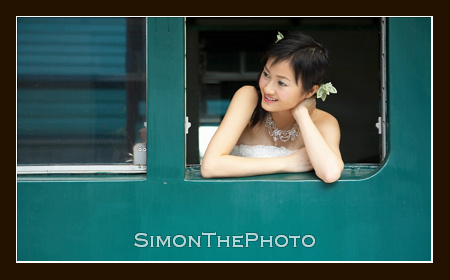 Nam Sang Wai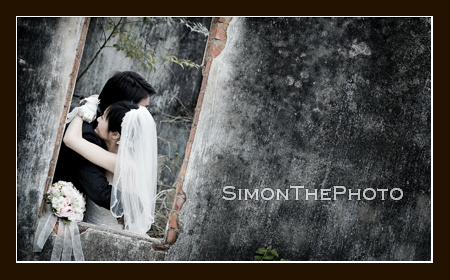 A happy bride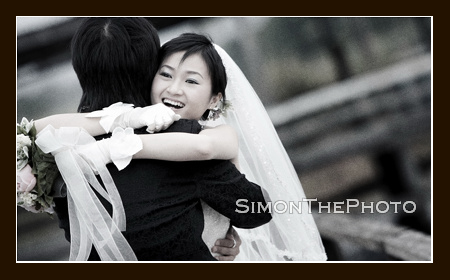 One of the key feature of Nam Sang Wai – Long long grass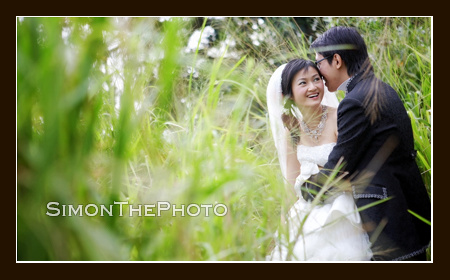 The Tai Po Train Museum – playing on the rail. Paul did great !!!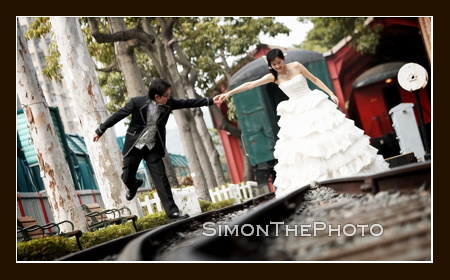 this shot was taken at the Plover Cove Reservoir. The image is simple but very strong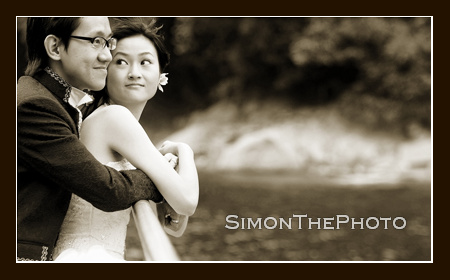 Luk Keng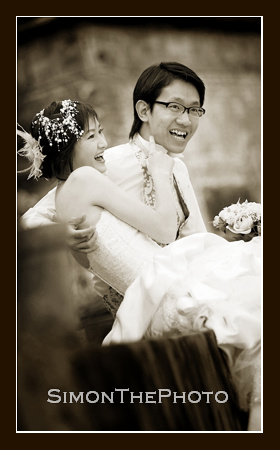 We planned to take sun set shot at Pak Nai. However, on arrival, the sky was very cloudy and it turned into blue very fast. It gave me a lot of challenge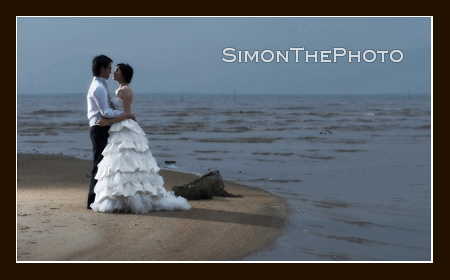 We had dinner at Lau Fau Shan. A shot just outside the restaurant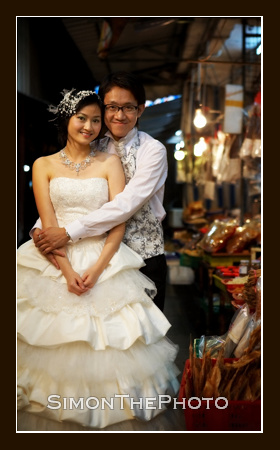 When they went home (Yoho Town at Yuen Long), I suggested them to take a few night shots just inside Yoho Town. At first, they are not comfortable at all, as there are so many neighborhoods. Finally, we found a quiet corner and they warm up very fast !!!