Love in Shek O –wedding of Ingrid & Jackie
November 17, 2006
engagement – Emily & Paul
November 22, 2006
Ta & Jus is a special couple. I felt so lovely just by listening to their talking when I was in their limo. They talked liked two lovely children & the limo was filled with their love.
This was a special pic. We just finished the celebration party at their home church ( Just Church) & still had two hr before going to the banquet. Then I had a crazy idea to ask them to dance & thought they 're going to reject me. It was a big surprise that they liked my idea and it was perfect that Jus ' s sister could play piano for them. This is how this pic happened … …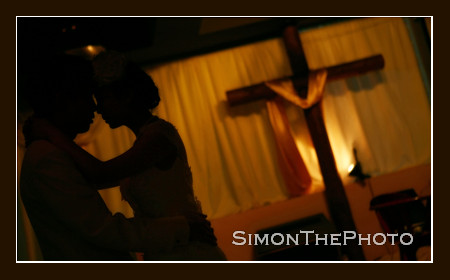 Another pair of nice wedding shoes from my client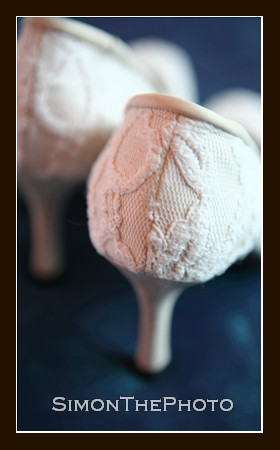 When the groom met the bride.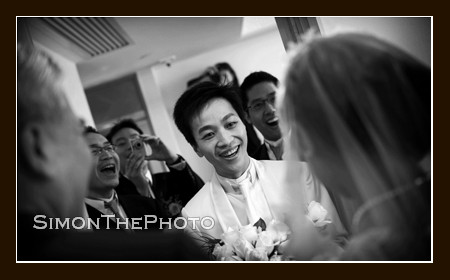 so beautiful !!!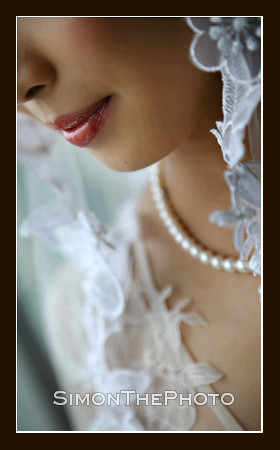 the ceremony at union church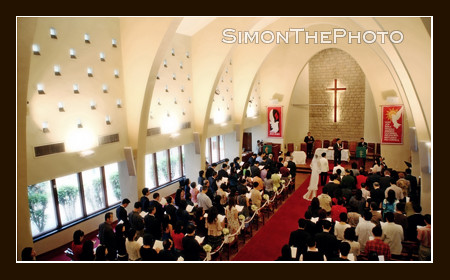 it was not difficult to catch this moment as Just always looked at Ta during the ceremony.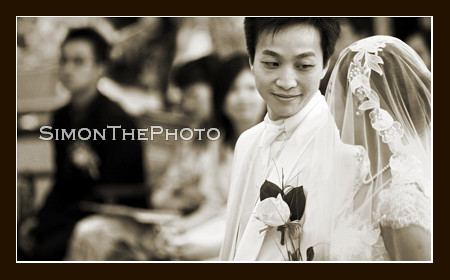 husband & wife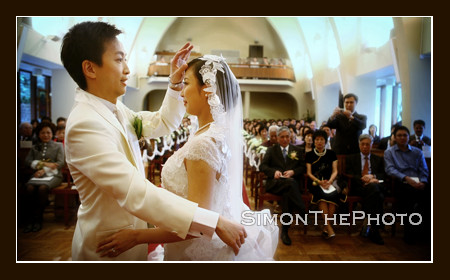 location shooting after the ceremony at Union church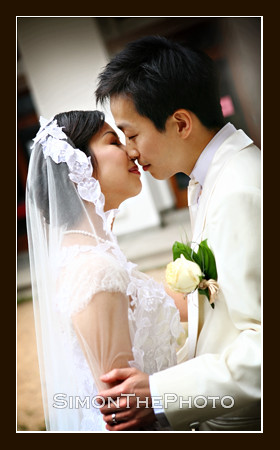 It was so lovely of them. I asked them to throw the bouquet … so they followed my instruction, but didn't catch it back and let it drop to the ground … … "Hey Simon, you didin't ask me to catch it back !!", said Ta.
So what happened finally — — the bouquet broke into several pieces … …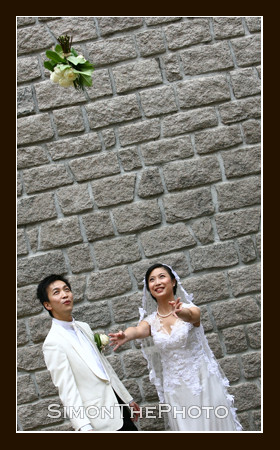 Last picture at Union church. Hi Hi, we have to go to the party !!!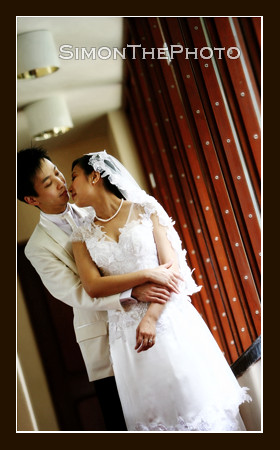 After the ceremony, they had a celebration party at their home church "Just Church"