There 're a lot of fun in this wedding. Everyone was so nice and friendly in front of the camera.
Both Ingrid & Jackie lived in Shek O for a long time and they decided to have their wedding there. The feeling was so warm that everyone inside the village was celebrating for them.
I thought I would never see this color of bridesmaids dress in Hong Kong, but I was wrong. I really love it & it was so beautiful & good looking. I voted it the best bridesmaid dress of this month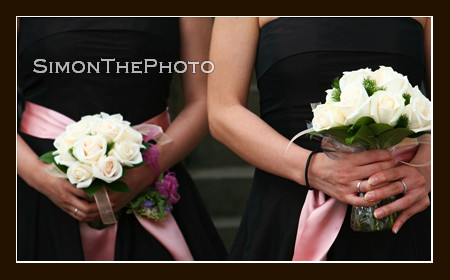 You can always find vibrant color easily in Shek O, and this wall was a perfect match for the bouquet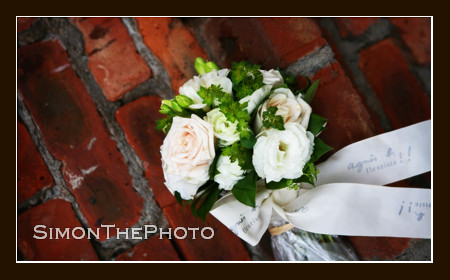 The wedding shoes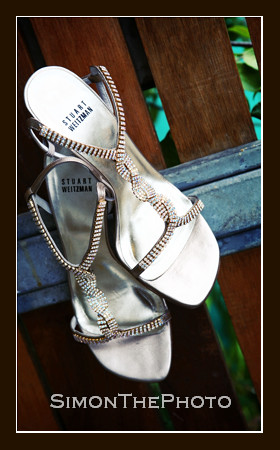 Ingrid 's ready, where was Jackie?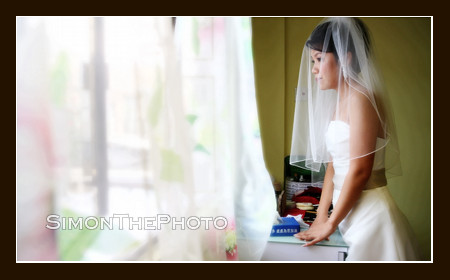 the game session — we definitely need more bridesmaids at this moment !!!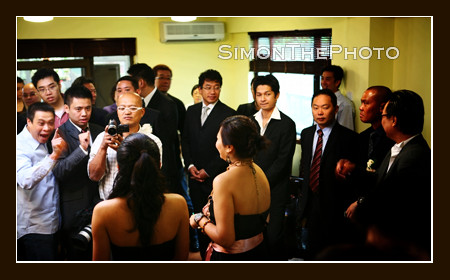 ceremony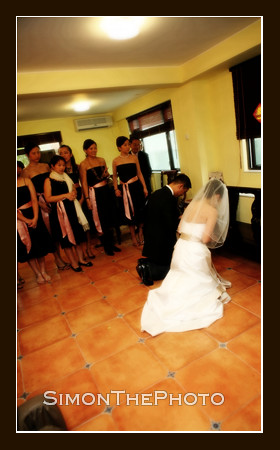 Jackie with Ingrid inside their special "Limo"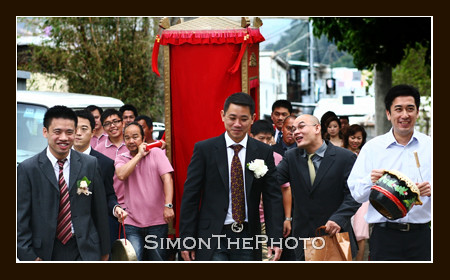 exchange of rings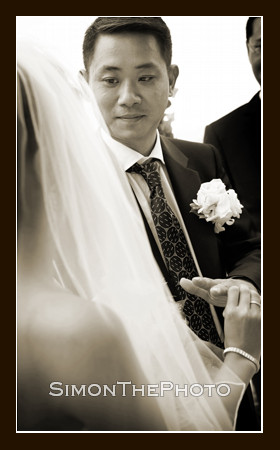 May I introduce the Ingrid & Jackie family ?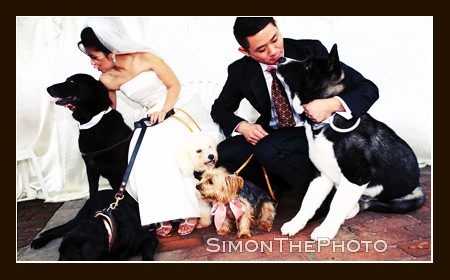 Everyone, let's cover the ears…. …. Why? sorry, I can't tell here. Guess yourself.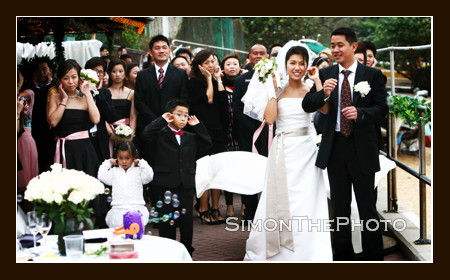 Toss of bouquet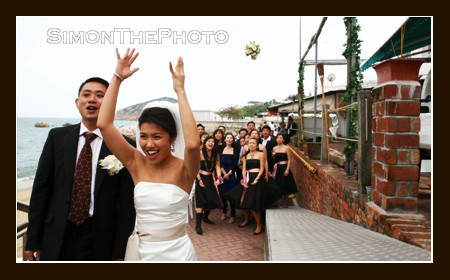 The wedding 's full of fun moments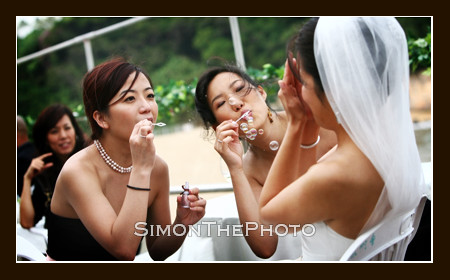 After the cocktail at the Shek O back beach, we had a 1-hr of location shooting. As both Ingrid & Jackie are living there, they don't like those popular places for other wedding couples, so they brought me to this "secret corner"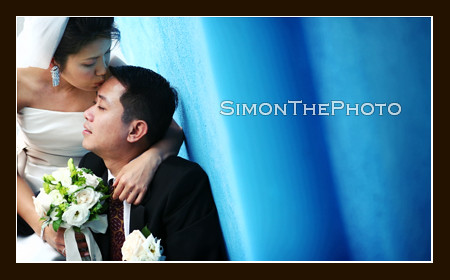 "Putting on shoes" shot again? No, Ingrid 's taking off her shoes and ready for the beach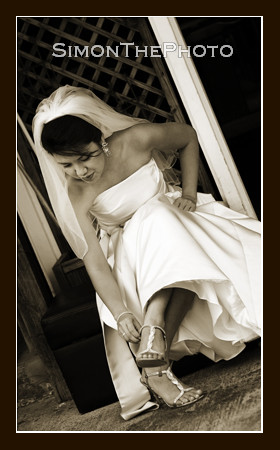 Shek O Beach & the newly wed