I always love to ask my clients about their love story & how they met each other. The story of Joanna & Gordon is amazing.
They told me me that they met each other when they 're studying (or playing) in kinder-garden & both of them can still remember the scene of which they played together. Long story short, they studied in different high school & university aboard & when they came back to HK and met each other again in an alumni gathering , they started a new love story. It is really unbelievable !!!
(Story update on Feb 9) I met them again this week and ask them to reconfirm if the story is true. Not only is the story 100% true, Joanna told me she can still remember Gordon gave her a kiss when they played a game in the kinder-garden … …
Hi Joanna & Gordon, both of you are wonderful on the photo day, and I am already looking forward to your wedding in Sept 2007. This photo was taken at peak tram station on Baker Road. The light was wonderful that day.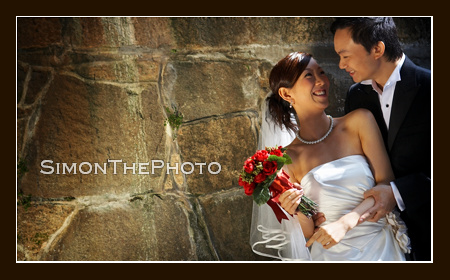 Look at this pic of Joanna, I believe every wedding photographer 'd love to take picture of her. She is just so natural and confident every single moment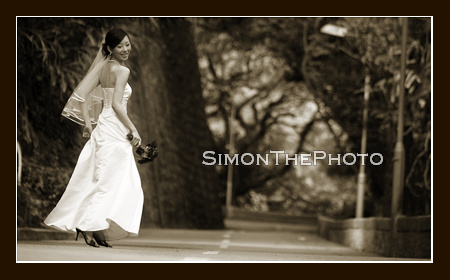 After staying at the peak for two hours, we went to Shek O for another two hours. Here is the place at where "Stephen Chow" shot his film in Shek O.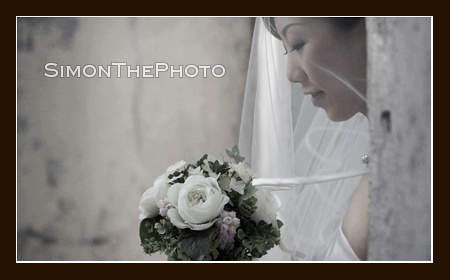 The just forgot the presence of me very soon once we arrived at the Shek O beach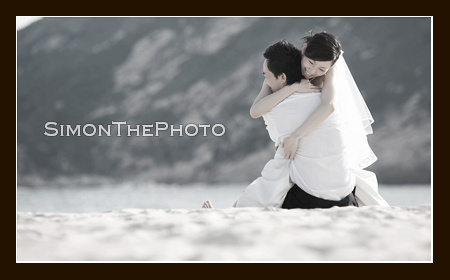 Thanks Joanna & Gordon for bringing me to this place at Bel-Air. Here is a very nice place for taking sun set shot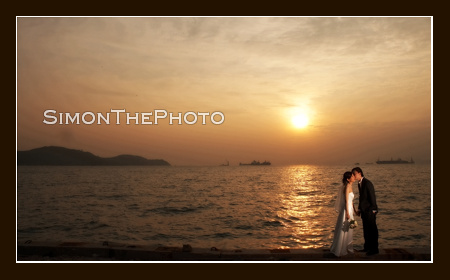 There 're so many nice places inside Bel-Air. And most important, it was very quiet there and the atmosphere was so good.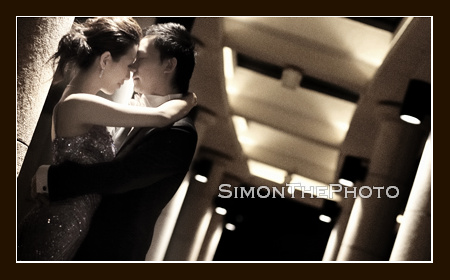 Let 's have some fun time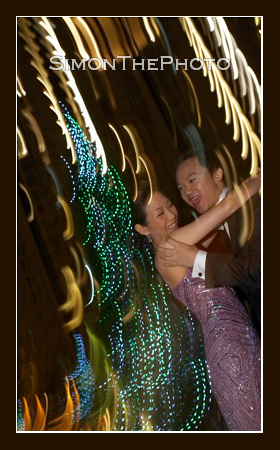 After the dinner, we went to the peak again. Joanna & Gordon 'd like to have a picture with the landscape of HK island. We found a place at the peak, and it was so quiet  and cold. I asked them to hold each other & enjoy the moment. Both Esther & I didn't make a noise for 2 min and waited for the perfect moment for this shot