I loved the wedding of Elsa & Joseph.
Joseph 's a very gentle husband, he gave a big surprise to Elsa during the banquet. He hide behind and suddenly started to play guitar and sang the song "Love me Tender" to Elsa.
Look at Elsa and see how much she enjoyed this moment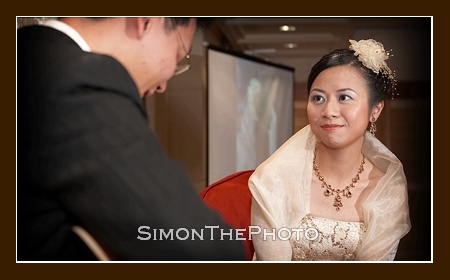 Getting ready in the morning. I love the reflection on the floor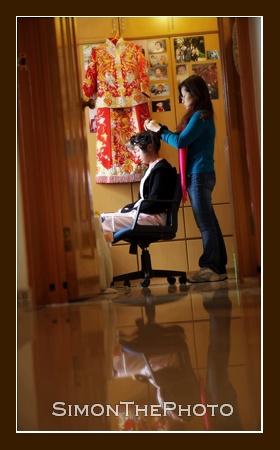 Joseph has arrived !!!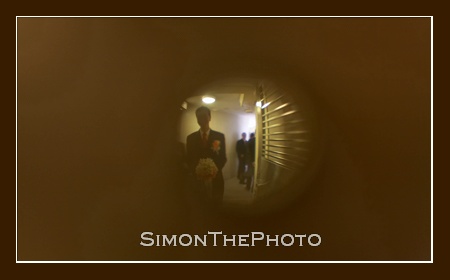 It 's very smart of Joseph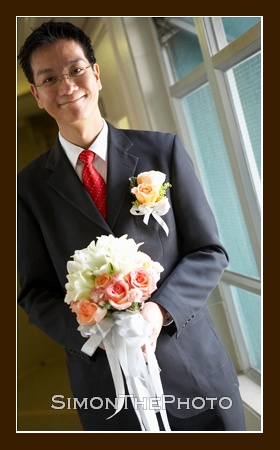 The bouquet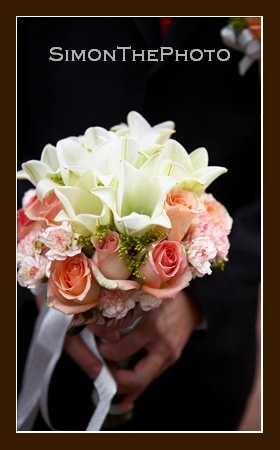 Elsa & her mother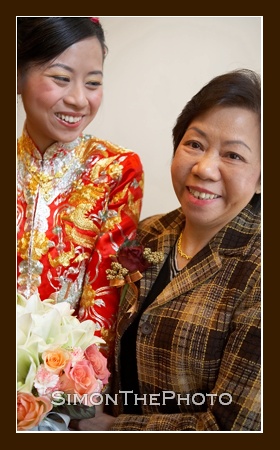 I always love to capture the moment when the groom smiled to the bride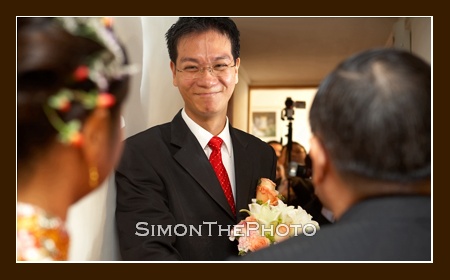 A moment before going to church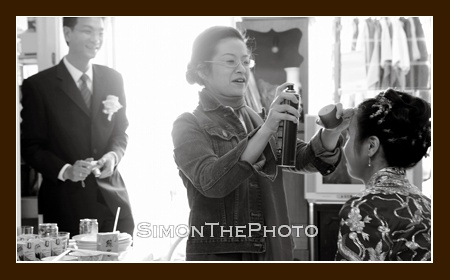 We 're going to church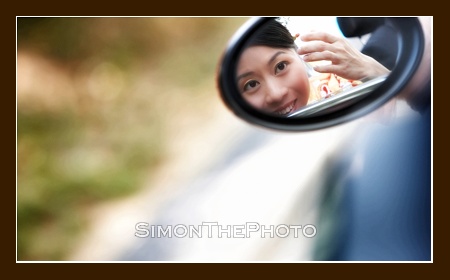 Elsa & Joseph had their ceremony at Tsim Sha Tsui TST Baptist Church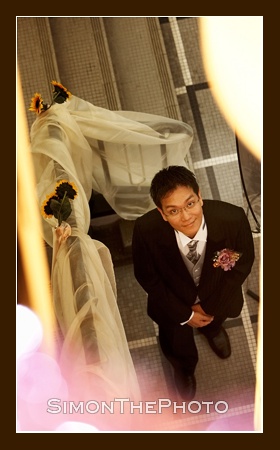 the processional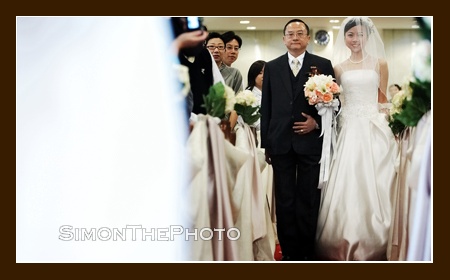 TST Baptist Church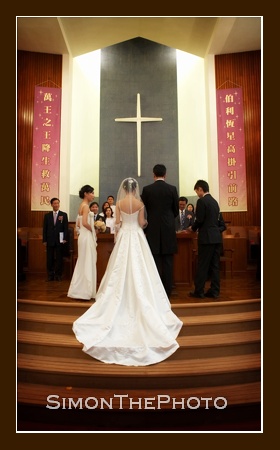 Praying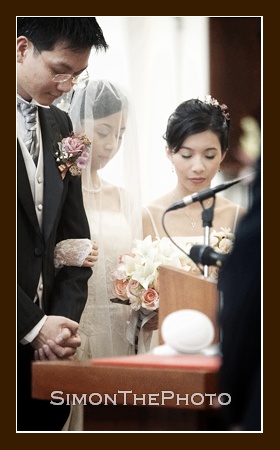 It was not easy to take picture at front end of this church. Why? look at the next pic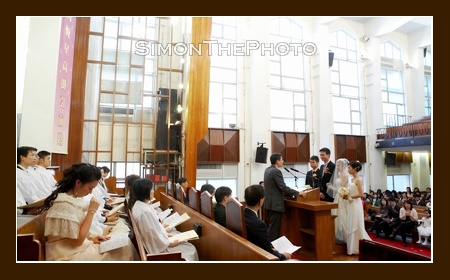 Behind the scene: In order to capture from the front, I had to keep this position for a few minutes to wait for the perfect moment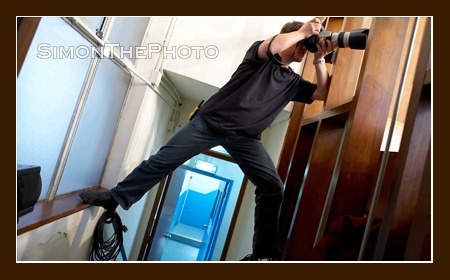 kissing the bride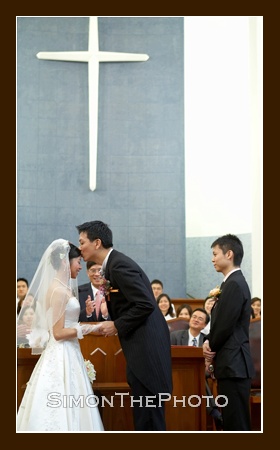 Before the banquet, Joseph was practicing the guitar when Elsa 's away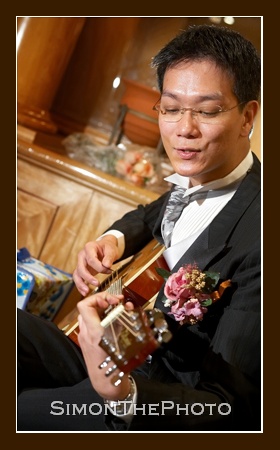 The moment when Joseph started to play guitar and sing the song "Love me Tender"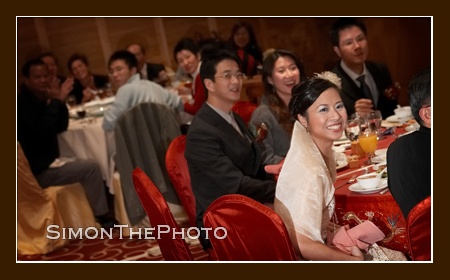 The invitation. They have their engagement photo printed on the invitation. I love their photos, this is a very special one — they took the photos at the Peak with very foggy weather. The photographer was Norm Yip — another Hong Kong member of Wedding Photojournalist Association (WPJA). I have browsed through the whole set of photo, it was amazing. Their photos is featured at the 1st page of Norm Yip 's website