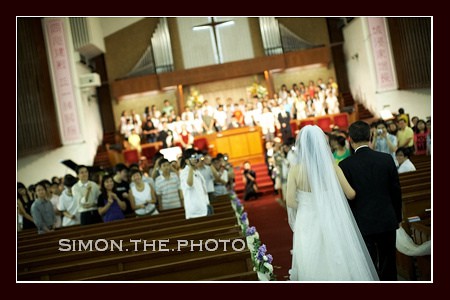 a happy couple that every wedding photographer loves -vienna and tony
July 21, 2008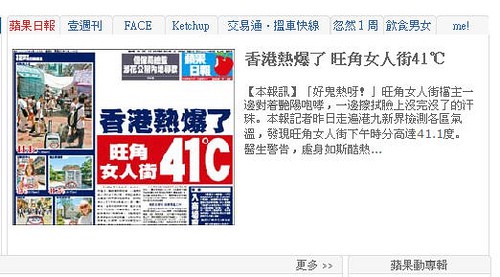 No wonder it 's so hot in Wetland Park
July 25, 2008
when I read the newspaper this morning, I learned that yesterday, so far,  was the hottest day of this year, no wonder we felt so hot yesterday!!!! When we were at the Wetland Part in the afternoon, we just couldn't stay outside. Finally, we only spent around 30 min outdoor, and still got completely wet !!!!
In the morning, our 1st location was the Mary Knoll school, not only my first time to be there, but also my first time to meet Philip. I learned from Carmen that he doesn't like taking any photo. It was a little bit challenging at first, but he was such a great guy that loosen up very soon, in fact much better than I expected !!!! And he made a joke that the amount of photos I took for him yesterday was more than all he had in last 10 years !!!
Look forward to their wedding in Oct !!!
date: 21 July, 2008
Locations: Maryknoll convent School, Wetland Park, Pak Lai (unplanned location), Craigengower crickets club
make up artist: Katherine and Elaw Wong
after finished the session at Wetland Park, I suggest them to go to Pak Lai, one of the most beautiful Sun Set location in Hong Kong. The temperature was much lower at that time and we had a blast there !!!!

Hey Carmen, are you OK?

Maryknoll convent school – a great location with lots of beautiful places. We took this pic at the shady side of the building with big trees in front of it

the two little students … …

playing at the playground … …

a sunny day …. ….

my fav of the day, love this location so much

Carmen had a very nice and friendly character and I love taking picture of her !!!

To create the light quality of this pic, I positioned Carmen under the sun while against a dark (shady) background

another fav of the day, I love philip 's expression in this photo

nice building

two naughty students

after finished the session there, I was almost completely dehydrated … …

At Wetland park, we took a few pic indoor before going out

It was so hot that we could only stay no more than 30 min outside … ….

an unplanned location — Pak Lai

a beautiful location, isn't it ?

waiting for the sun set

Carmen told me Philip doesn't like taking photo, by looking at this photo, I don't think so … …

capturing the sunset themselves

the beautiful sunset !!!!

the last 30 second !!!!

Thank you, all of you did GREAT !!!!

last location — the crickets club, the lighting 's done with a few flashes, without need of any post processing work.

last photo of the day ….. anyone know how I set up the light(s) in the last two photos ?