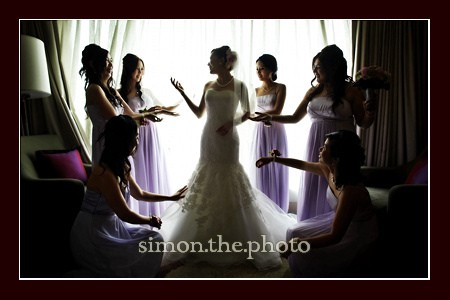 wedding of verena and benedict
November 28, 2009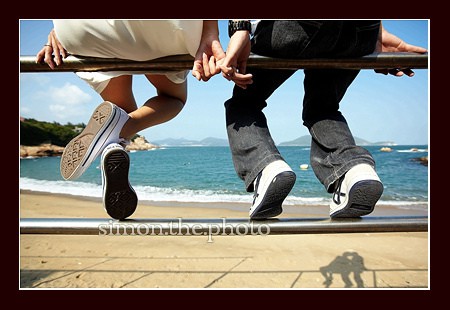 a special requeste-session of cordelia and fred
December 9, 2009
I did several weddings at the Atrium room of island Shangri-La before, but I was really impressed by the wedding of tracey and danny. Perfect timing of the wedding ceremony with beautiful sunset light.
I didn't met tracey until a few days before the wedding. Thanks for her trust on me and changed the rundown, the time of the ceremony and the setup of the venue, so that we could have such a beautiful sunset wedding
ceremony and reception: Atrium, Island Shangri-La
makeup artist: polly of faces hk
video: ken of simon.the.photo
beautiful wedding, beautiful light.
At the same time, it was a challenge for photography with such a strong directional light

my fav bridal portrait of tracey. love the details of the veil very much

their wedding was very simple. Just simple game and tea ceremony in the morning and we 're free for the rest of the time before the ceremony

So lot of time for portrait

"behind the scene" – ken of simon.the.photo

before going to the peak, we did some portraits inside the hotel suite first

some of  my fav shots at the peak

the ceremony

some more free time after the ceremony

pianist of the night – Derek Pang. I met a lot of different musicians in different weddings, but I was really impressed by Derek 's performance, I could feel his heart and passion throughout the whole night. Highly recommended!!!!!