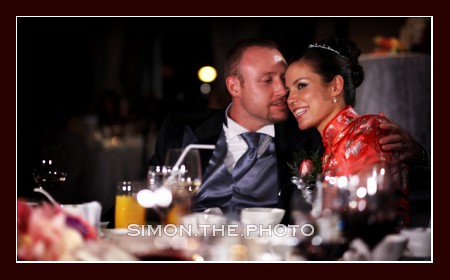 wedding of natalie and simon
January 29, 2008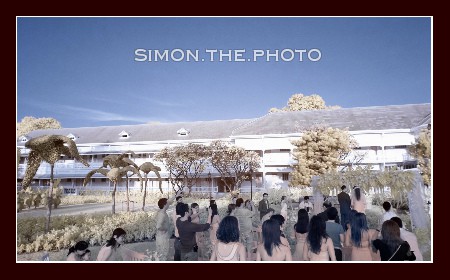 destination wedding of wendy and paulo at Hua Hin
February 5, 2008
I was very excited to be the photographer of Melanie and Kevin 's wedding. Not only are they fun persons to work with, but their wedding is full of emotion as well.
Date: 10 Nov 2007
ceremony: "Plateau" (the pool house) of Grand Hyatt
reception: Grand Hyatt
the first dance

What a bride!!! and this mirror makes the photo even more outstanding !!!!!

Melanie and her sister

I love this photo very much. The sisters 're very excited behind

The game — awesome !!!!

guess what Melanie 's looking at … ….

Cool !!!! "Kevin
Melanie"

The "groomsmen"

What a surprise to Melanie !!!!!

Melanie is ready for the ceremony.

A sweet moment after Kevin kissing Melanie. Look at Kevin, see how sweet he is.

A simple photo, but the emotion of the couple and their friends beats everything

When I was taking picture for Melanie 's family, a sudden breeze created this interesting scene. Always be ready to take photo … …

After the ceremony, we got a 1 hr photo session for them … …

I am not sure if it is because of what I said in my simon.the.video. All my clients recently 're so excited to get into the water. Look at that !!! Even in a hotel on the wedding day. Melanie 's great and we had a blast

Of course, I got wet as well (as usual … …)

a very nice wedding cake

we 're showing the same day photo slideshow. I always think if it is worth to do it, as it takes a lot of man power, equipments and resources to do a good same day slideshow. However, every time when I see the smiles and emotion from the couple, it definitely worth it

Kevin got a great idea !!!! Instead of showing at the start of the reception, he showed the childhood slideshow in the middle and they could share the happiness with their parents. Kevin and his mother. A picture tells thousand words

mother and daughter

Most of my couple are great dancers !!!!!! Not an exception again !!!