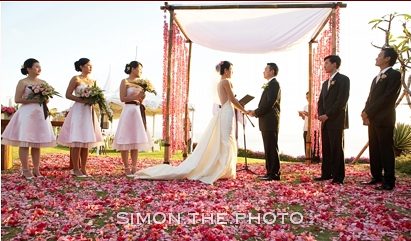 wedding of julie & ed– the wedding day
July 30, 2007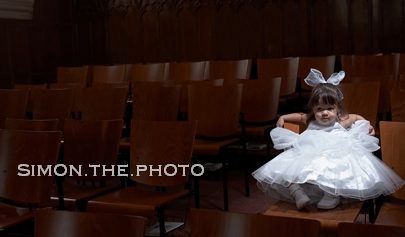 wedding of valerie & cypri
August 16, 2007
it is fun being the wedding photographer of Sylvie and Millan. They 're so excited throughout the whole day. I can remember the scene — they danced together with their parents when whey 're having farewell to their guest !!!! Wonderful !!!!
Ceremony – Methodist International Church, HK
Reception – Harbour Plaza Hong Kong
They have one of their friends designing the graphics of their invitation card, food menu, reception tables …. ….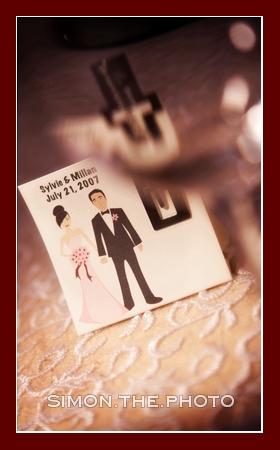 Sylvie 's mother is helping her

A nice shot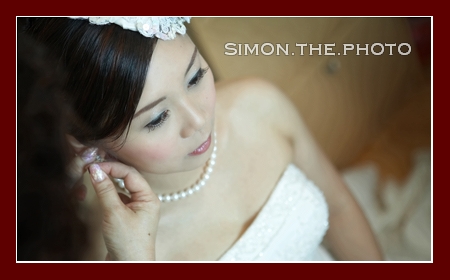 Going to church, I like the details of the dress in this shot. They 're having the ceremony at Methodist International Church, HK

Mr and Mrs. Choi !!!!!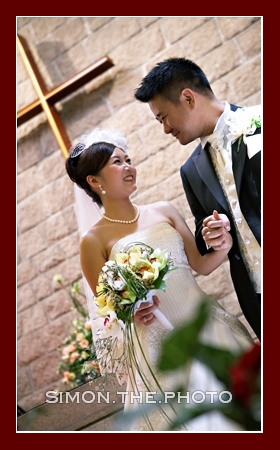 Nice color of the Bridesmaids dress. The bridesmaids 're talking to their friends in 2nd row. Thanks Ken for finding this scene for me.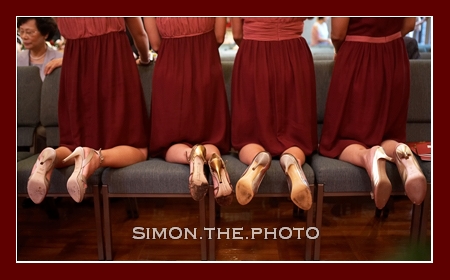 the wedding party

We did some portrait in church before we left. I was trying a new concept. Esther helped me putting a flash above them to light up the veil. We only had 2-3 minutes to setup this shot, if we had more time, we could have adjusted the angle of the flash better and make the veil look nicer in shape.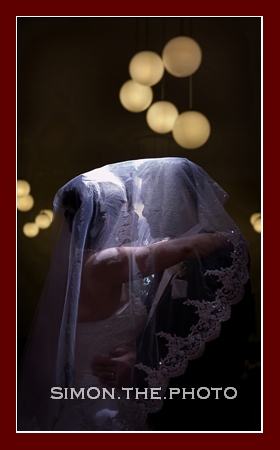 After we 're arrived at the hotel, the weather outside was so hot that everyone stayed inside the room. So we took some portraits inside the room. This shot was taken inside the bathroom with all lights turned off. The lighting was done by one video light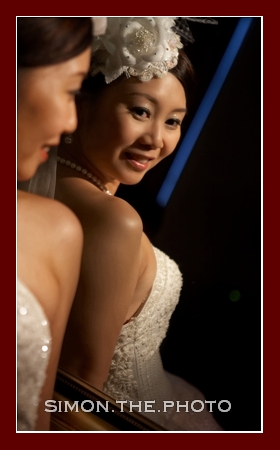 Got excited !!!!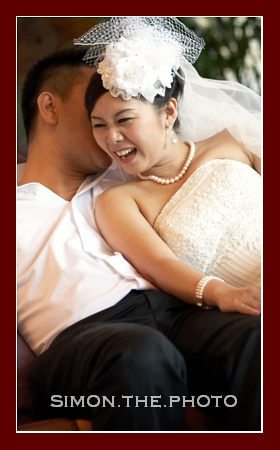 Millan 's parents. Mr. Choi 's speech was one of the most funniest one I have ever heard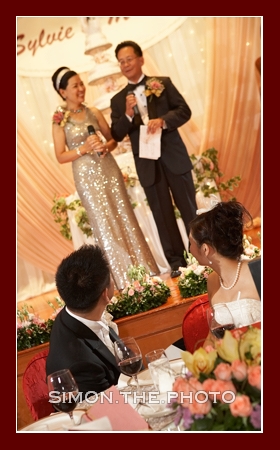 Happy Sylvie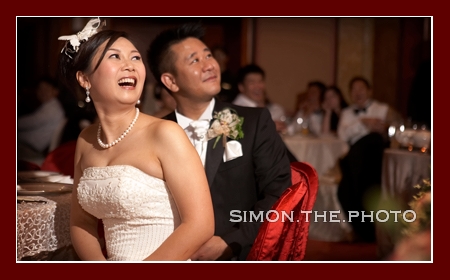 Wonderful !!!! They 're singing and dancing.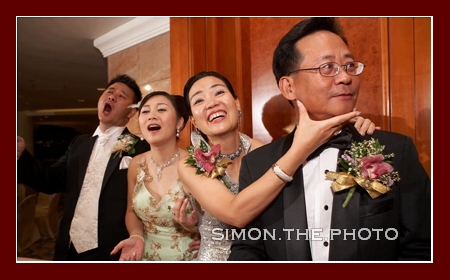 Congratulations from crew of simon.the.photo