I was hired by a US magazine to do a portrait for an interview of Rita Hui in Hong Kong. The magazine looked for more relaxed portrait rather than those studio shots.
Rita is a charming and successful lady. Before joining the USANA Company three and half ago, she worked in the wedding, fashion and image consultation industry. Now, she is the only "7 STAR DIAMOND DIRECTOR" of USANA worldwide (the highest is 8 STAR).
Rita doesn't like studio shot neither. We decided to take the portrait in shopping mall, polo shop (with their approval) and SOHO area. It is really a fun experience.
(From Left to Right) SimonThePhoto, Murray, Rita & Jenny
… …. Murray & Jenny 're Rita 's team members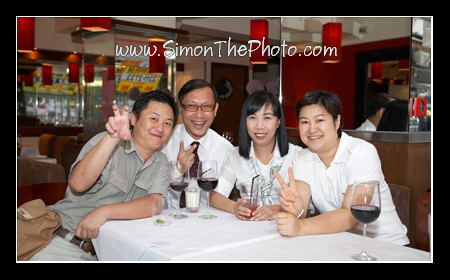 As the magazine has the "1st right" of publication, I can't upload any of the portrait here before the magazine is published. To learn more about Rita and why she is so successful, you can visit her personal website here