Czarina is getting married in Dec 2006 at Four Seasons Hotel, this is another referral from a wedding last year (Rebecca & Jeffrey).
While a lot of my clients have engagement shooting before the wedding, Czarina, instead, decided to do a photo shooting with her family. This is a good idea, in fact, I wish I had done the same thing with my family when I was young.
Czarina is so pretty that you can take good picture of her no matter what angle you shoot. Her family is very nice and they are all camera friendly !!
Czarina and her brother & sister (Danny & Samantha)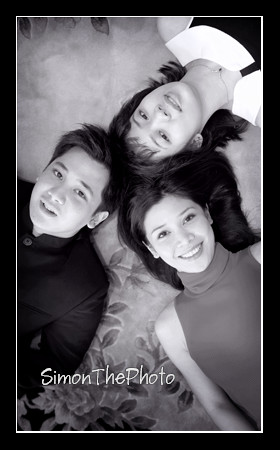 Czarina & her "rabbit"