I cried in this wedding.
There are usually a lot of touching moments in every weddings, but I seldom cry. This wedding was an exception.
Simon 's mother (Mrs. Law) was sick with cancer and couldn't attend the wedding ceremony. In the afternoon, I went with Simon & Maggie to hospital — they showed a wedding slideshow to Mrs. Law. Inside the slideshow, Maggie & Simon sang a song themselves.
At this moment, Simon was crying, Maggie was crying, Simon 's father was crying … … I couldn't hold my tear any more … …
Maggie & Simon, thanks for inviting me as your photographer and I could be a part of your wedding.
wedding ceremony at St. Margaret's Church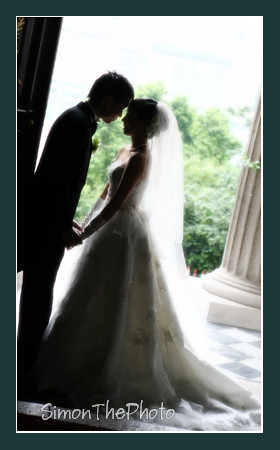 wedding gown — lots of details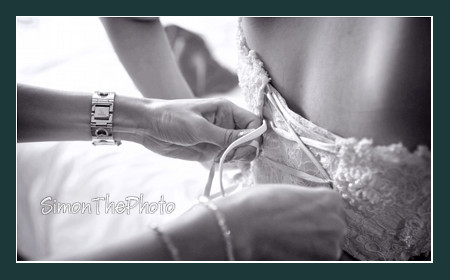 Getting ready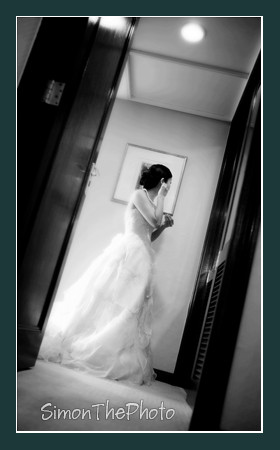 The game session — it was not easy to cross this red line

I really love this kind of wedding photo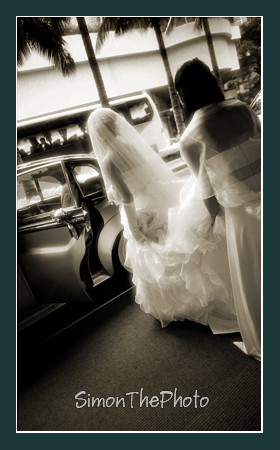 We 're going to church !!!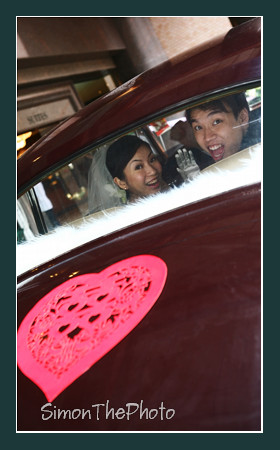 the processional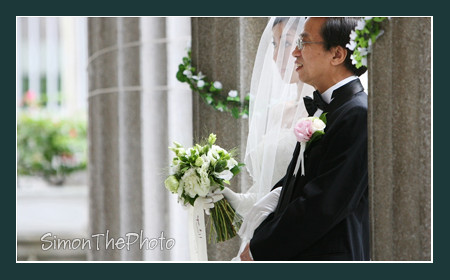 the ring bearer & flower girl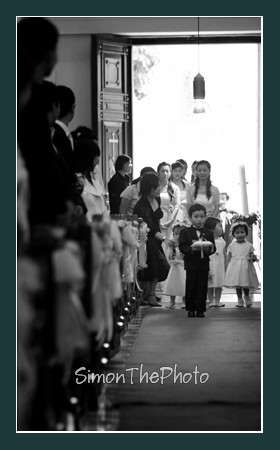 almost out of control 🙂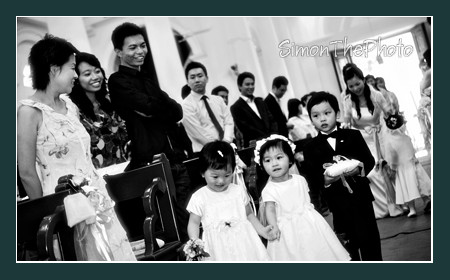 when will you be mine?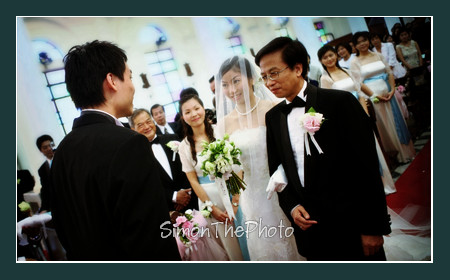 Happy moments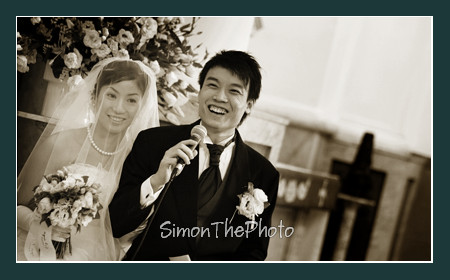 Husband & wife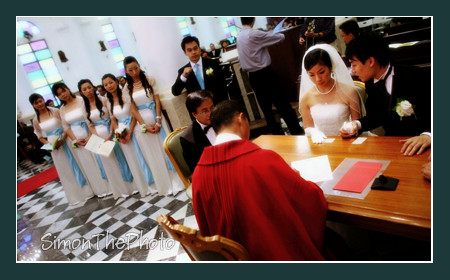 Congratulation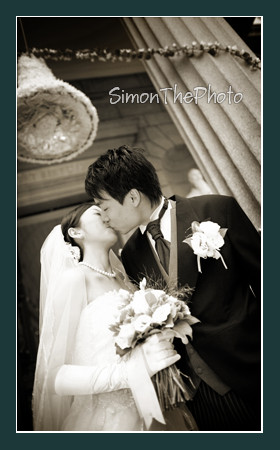 Reception at Hong Kong Parkview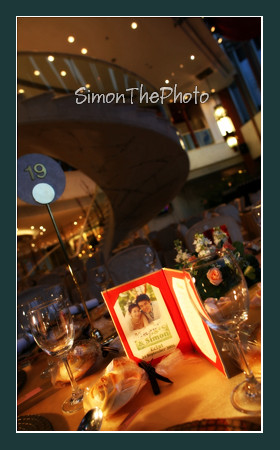 Simon & Maggie prepared a pair of bread (with their face on it) for every guest.