I was too lazy updating my blog in 2007 and that 's may be why my server crashed lately … ….
Sometimes, I felt guilty as some clients called me & asked "Why didn't you update my wedding in your blog, is our photo not good enough?" Don't worry, it was just my fault, and I am too lazy. Having said that, I made up my mind to update the weddings I have shot in 2007 in next few days, no matter how busy I am.
Phoebe & Rex 's wedding was on 1st of Jan, 2007. This was a good start of 2007, both of them enjoyed the day very much. I heard Phoebe said "我真係好開心" (I am very happy) several times to Rex, and Rex was such a wonderful & gentle husband that he smiled whole day.
After going to Rex 's family at Hin Keng Estate "顯徑邨" , we originally planned to go the Peak to have location shooting. But when we about to leave, I found that the light was very good, so I suggest them to just have the shooting there instead of going to the Peak, otherwise, we may lose the light. I was so grad they agree on that.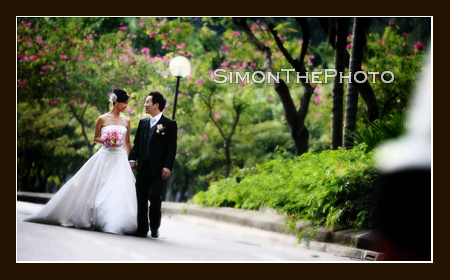 the wedding shoes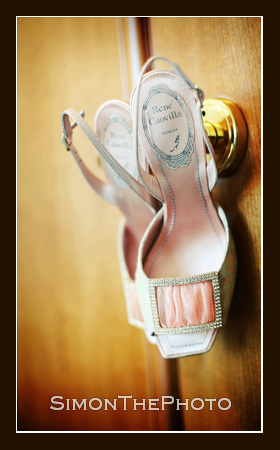 Phoebe was already very excited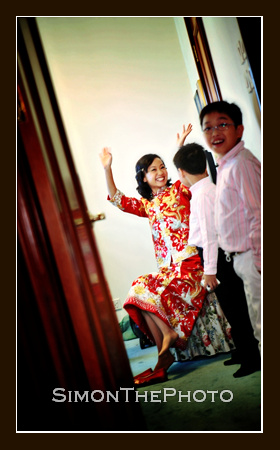 Phoebe & her parents. I like this photo – a great moment … …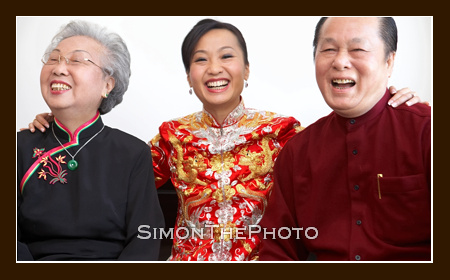 Behind the scene by Esther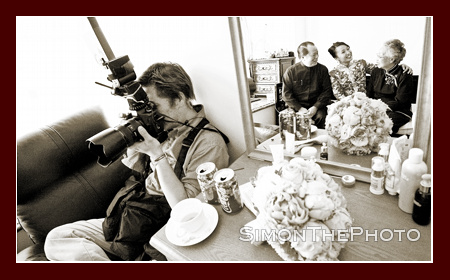 "Where is Rex?"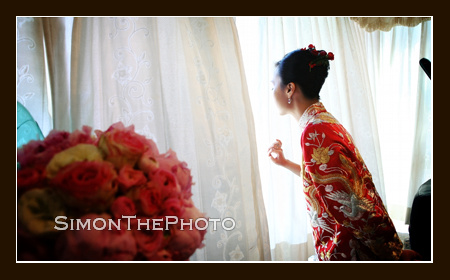 What a big team !!!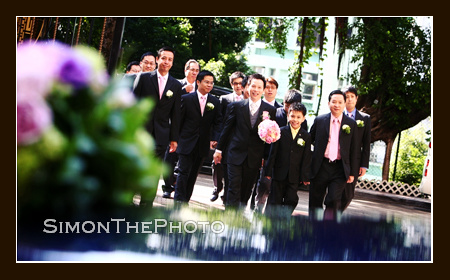 Rex prepared violin playing before the game session. Ha Ha, I believe he tried to kill time to shorten the game session. Good trick !!!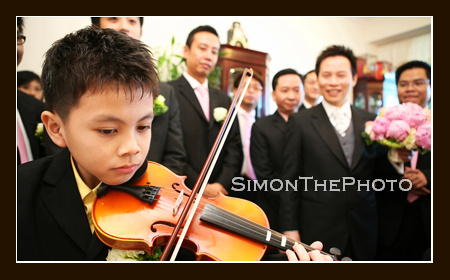 The real game began … …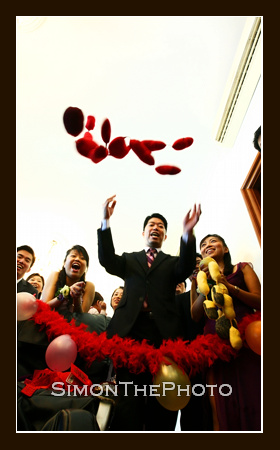 Another shot at Hin Keng Estate. We had wonderful sky that day. I intentionally to include the estate in this picture, I believe this is more meaningful to Rex as he was brought up here.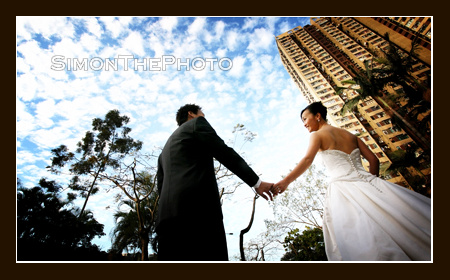 Behind the scene at Hin Keng Estate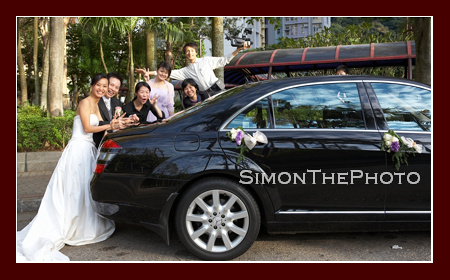 Back to hotel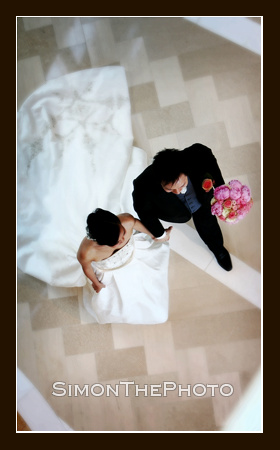 Portrait at the sky floor of Four Seasons Hotel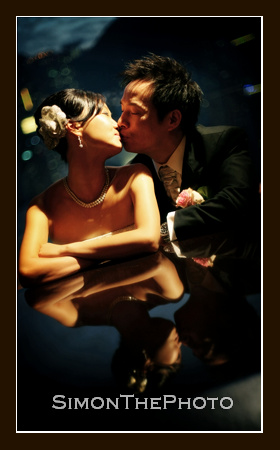 The Four Seasons Hotel Ball Room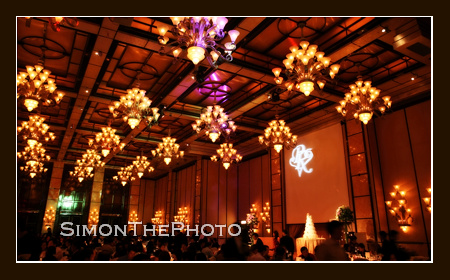 We had prepared a same day photo slideshow for them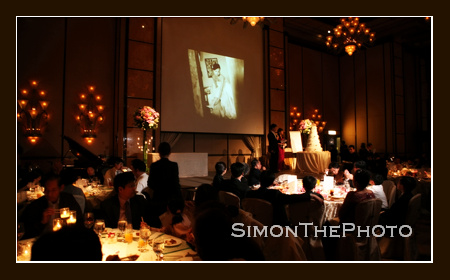 Their friends 're singing on stage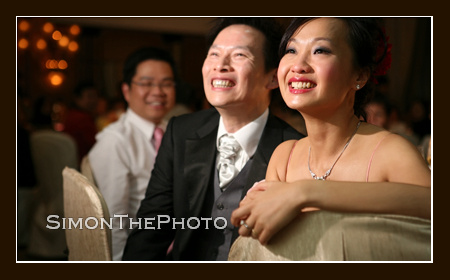 The dance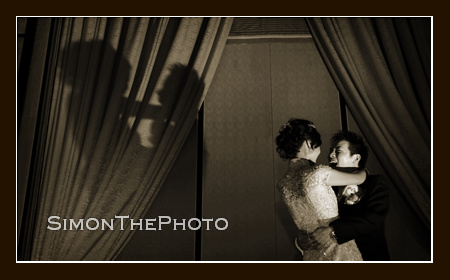 Congratulations from the [S] team – Mr. Beam, Rainbow, Esther, Ken & Simon