jojo + alfred
July 14, 2010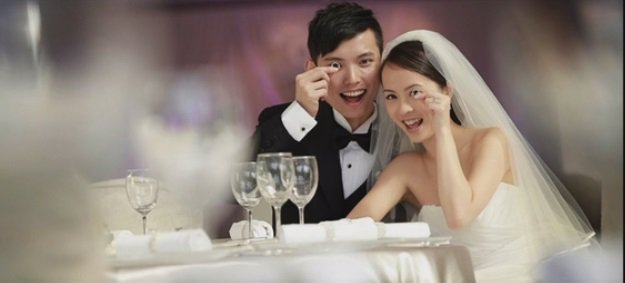 becky and ray
July 20, 2010
Oh my dear !!!! After several posts of talking about all the difficulties I had in recent photo sessions, I, finally, got an easy task this time.
Nothing easier than having a gorgeous and pretty bride, cheerful personality, beautiful locations, all in one single engagement photo session.
locations: Hullett House Hotel @ 1881 Heritage, Shek O, Central
make up artist: elaw wong @ The Look studio
Our 1st stop: 1881 Heritage
it 's easy taking photo of jasmine, isn't it?
and the Qi Pao 's very very pretty !!!

the beautiful location at 1881 Heritage

bathing together????

shots done inside the beautiful bathroom

our 2nd stop. Wow!!!! What a different look of jasmine and johnson !!!!

Oh … …. jasmine couldn't stop laughing … … because of all the sweat and oil … … on johnson 's  forehead

the beach was crowded that day, but we could try to include them to create interesting picture

a happy day!!!

last stop: central
wow!!!!!!!! so tall

beautiful picture. BTW, I think Johnson forgot to take out his mobile from his pocket, hahaha, need to work on it in the post-processing

last photo of the day. I was trying (and experimenting) something new. Still trying … …  More on that later … …