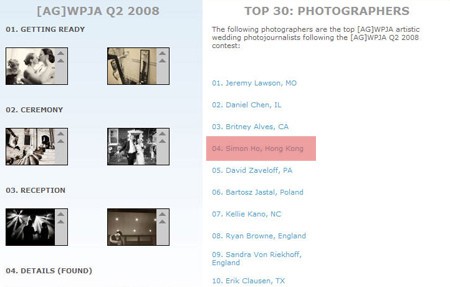 simonthephoto ranked top 4th artistic wedding photojournalist in the 08 Q2 [AG]WPJA Contest
August 18, 2008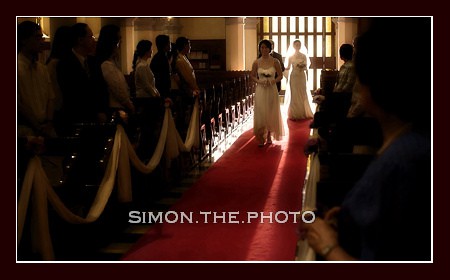 learning a different way to shoot a wedding – Agnes and Kevin
August 25, 2008
still remembered the karate master Black and amazed by his awesome jump on the beach – which splashed water onto my camera.
Here are the final photos I 'd like to share with you
date: April 2008
Locations: Nam Sang Wai, Shek O, Central
make up artist: KK Chan
our first stop – Nam Sang Wai — Black gave us a big surprise !!! Esther, are you OK?

last stop of the session- my fav of the day: "catch me if you can"

I love the post-procession of this shot — texture and brown tone are added

pretty

beautiful esther

let 's have some fun

naughty couple

love this shot!!!

KK Chan in action

"follow me, Black"

another nice location at Shek O

love that shot !!

another fav of the day

on the beach

OK – here are the final series of photos of the awesome jump !!!

Oh! My camera …. …

after the jump – we got completely wet — so they 're ready for anything … …

lovely couple, lovely photo

night shot on the star ferry

Remind:

Remember to support me by becoming a fan of
simon on facebook