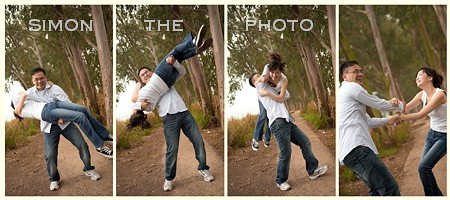 a photo session with a karate master – esther and black
August 21, 2008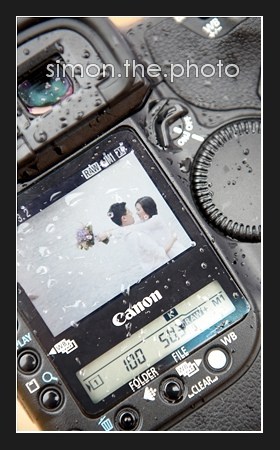 simon was wrong this time– e-session of ming and stanley
August 27, 2008
I believe every wedding photographer 'd love to capture some new images in every single wedding — so do I.
If you 're a frequent reader of this blog, you may expect me to give you surprise and post some new images in every wedding. However, the fact is — it is very difficult to do that. First, as a paid and professional wedding photographer, I have to provide very consistent work to my clients. They confirm me as their wedding photographer because they love the previous works I showed to them, so I can't give them too much surprise just because I like to create some new images to please myself. Second, it can put too much pressure on myself if I always look for new images on a wedding day. Third, I have a lot of new concepts in my mind, however, in order to get this images, I may have to take risk of losing some important moments.
When I discussed it with Lawrence a few months ago, he felt the same and we came up the idea of 2nd shoot with each other, that is, we showed up in each other 's wedding, but without the responsibility to deliver the photos. By doing that, not only can I try and learn some new technique in a real wedding, but also know what DOESN'T work as well.
I was so glad that Lawrence like the idea and I started 2nd shooting in two of his weddings in August. I had so much fun and it was such a unique experience for me.
I 'd like to say a big thank you to Lawrence and his clients for their generosity of allowing me to "play" in these weddings and so look forward to lawrence 2nd shooting with me in Sept.
date: 9 August, 2008
ceremony: Catholic Cathedral of the Immaculate Conception
reception: four seasons hotel, hong kong
my fav of the day – arrival of the bride.
the long shadow gives a 3 dimensional look to the shot, and it, together with the brightness, leads your eyes to the bride

after taking the above pic, I ran to the back to take this.

Agnes getting ready — a lensbaby shot

wow — I am jealous of Lawrence having such a beautiful bride as his client

ready and waited for kevin

after the ceremony. From what I observed, Agnes is a quiet person. it 's lucky of me that I captured this moment

I love this simple portrait a lot — bring out the best of a beautiful bride

details of her evening dress

the reception at four seasons hotel

Lawrence in action on Barker Road

Ok, where is Kevin? … Ha Ha … … Lawrence always laughed at me that I didn't care about the groom … may be he is right. You can find Kevin from Lawrence 's blog here
記得,記得,記得:

Remember to support me by becoming a fan of
simon on facebook