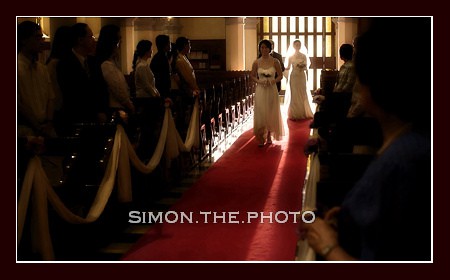 learning a different way to shoot a wedding – Agnes and Kevin
August 25, 2008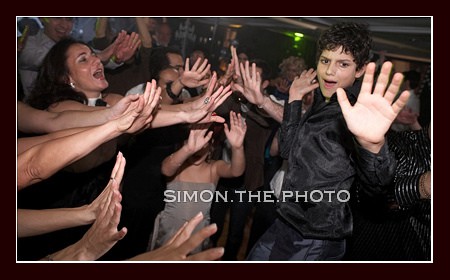 let 's go to the Hollywood– bar mitzvah of Leo Saadia
August 31, 2008
OK,  what went wrong?
Just the day before the e-session of ming and stanley, the weather forecast was very bad and I thought the session was going to be postponed … When I called stanley, "go ahead," he said !!! And finally, most of the shooting was done in rain. In the beginning, my assistant Siu B, held an umbrella for me. But it just slowed down my style of shooting, so finally we just went on and shoot under the rain.
So what went wrong next? I didn't actually meet ming and stanley until about two weeks before the shooting. When I first met them, my impression was they 're quiet and didn't talk too much, but I was wrong again !!!! They 're such such a crazy couple that they 're ready for anything in front of my camera !!
date: Aug 11, 2008
locations: Shek O, University of Science and Technology (UST)
I am a two cameras – photographer — usually carry one 5D & one 1D and use them at the same time. You guess which one survived from the rainy condition? Out of our expectation, the 1D was out of order in the middle of the day, water drops got into the viewfinder and I couldn't use it any more. (Isn't 1D a weatherproof camera?????) Had to sent to Canon for service later … … This was taken at the Shek O seaside.

the actual photo

simple but I love the feel of it

rain, rain, rain — but it didn't stop us !!!!!

behind the scene … …

the crazy couple – ming and stanley

at the Shek O car park

everyone got completely wet !!!!

they are crazy, aren't they?

thanks Siu B for shooting this for me

our 2nd stop — UST. It 's a challenge for me – my first time to visit this place and it was still raining outside … ….

a colorful wall next to the cafe

guess where I got this shot (click the photo to see the answer)

a wonderful location and we just arrived on time to have the "after sunset" blue color

in a lecture hall … …

a crazy photo … … ming was standing on the desk under the ceiling light. The second I got this shot, we left immediately as there was CCTV in the lecture hall !!!!

PREVIEW:

Stay tuned, I 'll bring you to the Hollywood and join an awesome party.  Remember to become a fan of
simon on facebook to get immediate update