wedding of connie and jeffrey
October 2, 2008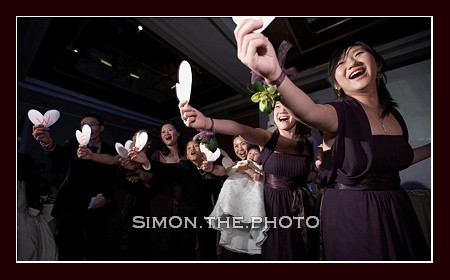 mid-autumn festival wedding– joyce and wilson
October 4, 2008
since a few years ago, there was a trend of couple in Hong Kong going to Taiwan to have their pre-wedding photos. I believe people got bored with the Taiwanese style in last two years, and people started to go further and further away – not only China, Japan, SE Asia, going to Europe (even East Europe) is not uncommon nowadays.
I can imagine going a place in Europe is so romantic, no one knows you, having a long holiday, no phone call, forget all about your daily business – these are all very critical for having a very memorable pre-wedding photo session.
Having said that, I think there are still many interesting locations in Hong Kong that are very good for photo session, and most importantly, location is not an major consideration for my style of photography. When I meet my clients, I always tell them that the people inside a photo is the most important element for me, then comes 2nd to lighting — I never care about the location.
OK, back to our couple, Karen and Benedict. They came from Singapore to have their photos session in Hong Kong. When I met them a few days before the photo day, I understand that they 'd like to go to places that people can tell it is "Hong Kong", so don't expect to see any country side, sea side, beach, sunset shot below … …
date: 18 Aug, 2008
locations: Chuk Shek Estate ( 秦石村 ), University of Hong Kong, Central, the Peak
my fav of the day. When we 're walking around in Central, we passed this shop of party accessories on the street. I asked the sales lady if I could borrow some of their cosmetics hair to take a few photos, surprisingly, the answer is "yes, go ahead and enjoy !!!"

we started the session in the morning at Chuk Shek Estate ( 秦石村 ). They said they never see this kind of building in Singapore.

we walked around inside the Estate

and dancing in the bus stop

2nd stop: the university of Hong Kong

a location with good lighting

3rd stop: Central

running in the heart of the city. It 's not easy to get this shot because of the busy traffic there.

of course, we can't miss our night shot on the peak, my friends from Singapore

thanks for the day !!!!