mid-autumn festival wedding– netta and kelvin
October 1, 2008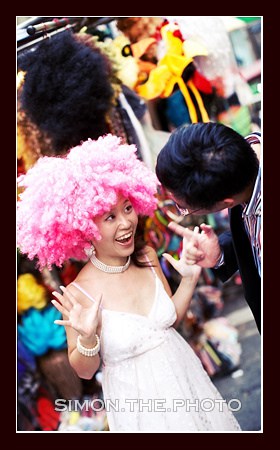 city of life– eSession of karen and benedict
October 3, 2008
Sometimes I think if love can be measured, perhaps, it can be measured by no. of kisses and hugs you get. If that 's true, you can see from the following tea ceremony photos that how much everyone loves connie!!!!
date: 7 sept, 2008
ceremony and reception: four seasons hotel hong kong
make up artist: Candy Wong. mobile 93722441
hug and love from jeffrey

hug from connie 's mother

hug and tears from jeffrey 's parents

the love makes the gorgeous connie even more gorgeous !!!!

jeffrey in the morning.

connie 's ready for the "bride pickup"

nice bouquet

a happy family photo

always love this photo – capturing a scene that neither the bride nor the groom can see each other

happy tea ceremony

a lovely moment

another shot during the tea ceremony

photo taken at Jeffrey 's house

everyone was busy before the ceremony. Both connie and Jeffrey are being worked on their hair

a very classic shot

big eyes !!!

jeffrey 's mother in a beautiful dress

final checking before the ceremony

congratulations !!!!

catch it !!!

30 min private session at the 45/F of four seasons hotel
love this shot – simple photo, beautiful connie!!!

my fav of the day
thanks connie and jeffrey for working with me on this shot. It took me some time balancing the light on them and on the mirror

love this backdrop – it looks simple, clean but contemporary

watching the childhood slideshow

watching the same day photo slideshow we prepared