Since Carita & Sunny had confirmed the engagement shooting with me, I was expecting the shooting day very much. They had a special request — to have the shooting with their whole family — 4 dogs & 8 cats !!!! As a pet lover, I was very excited and very eager to see all of them.
On the day, all of the dogs and cats 're so lovely, and Carita & Sunny love them so much that allow them to go anywhere in the apartment — even on the bed. When Carita was having the make up, they 're walking around or standing next to her and watching what 's happening to her.
Hi Carita, my cat "Zhun Zhun" is not feeling good today. As he always goes outside, he may have eaten some dirty things recently. I need to buy some medicine for him.
I found that all dogs are very good at doing this

Sunny & his babies … …

Getting ready … …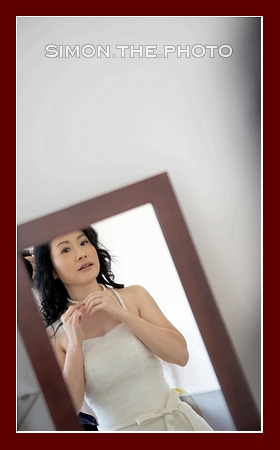 Hi Carita, you look more beautiful than me … …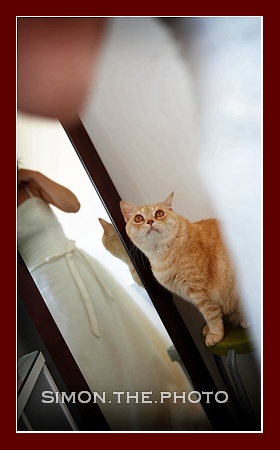 I finally couldn't see all 8 cats as two of them were too shy and stayed under the bed for the whole day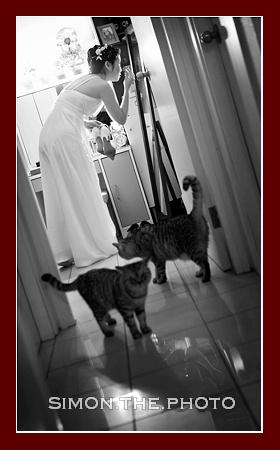 "Beauty" & the "Lovely"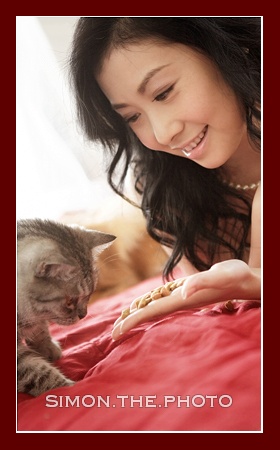 Carita & Sunny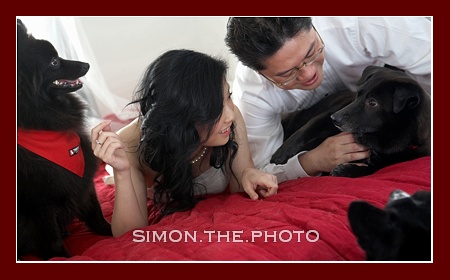 Let's have a walk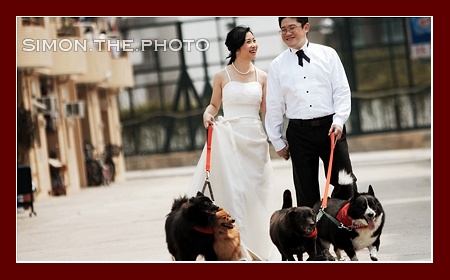 Behind the scene. We 're going to the seashore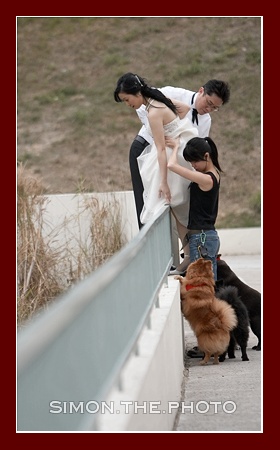 nice location. We had a lot of great shots there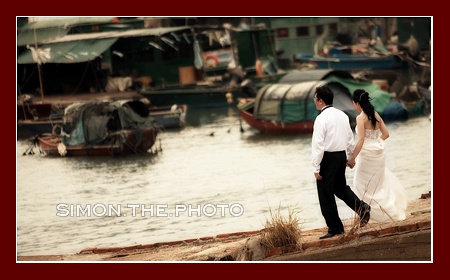 I thought it might be a chaos to go outside with four dogs. But I was wrong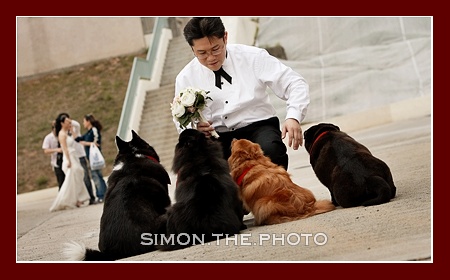 Look at that !!!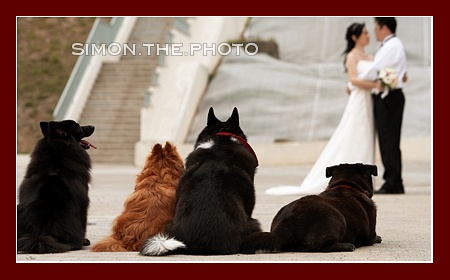 OK, let's start to have some private time !!!!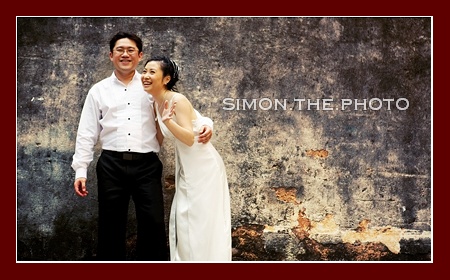 they 're ready to let loose very fast

We went to Central to have some night shots. On arrival at Central, we had a very unexpected strong wind and rain and almost decided to cancel the shooting. Finally, we went inside IFC and found an open area. Then, I asked if they were fine to shoot under the rain for 5 min and get wet. We just had enough time to get this shot before the security came to stop us.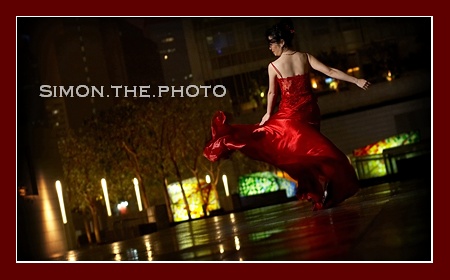 We had a big team!!!