Michelle & Tom 're going to marry on Sept 30 at St. Margaret's Church and Four Seasons Hotel. I took the engagement photos for them on Monday. We had heavy rain in the morning, in fact, on arrival at Nam Sang Wai, we had to wait inside the car for 20 minutes before we could take picture. Having said that, they are great couple !! Both of them 're so relaxed in front of the camera and Michelle 's so elegant throughout the day.
I always like to take this kind of relaxed portrait
— you can always see the real expression from the wedding couple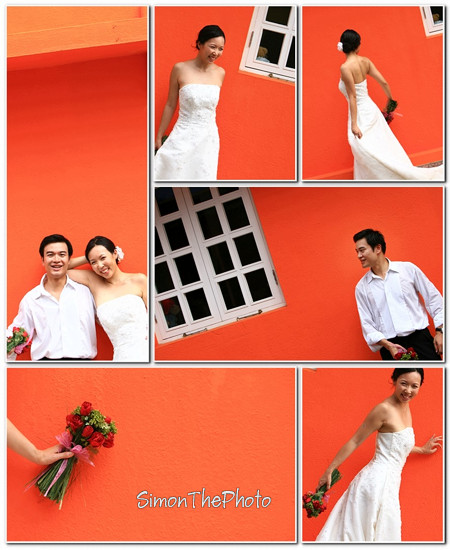 Getting Ready – I like this big mirror in Michelle 's bedroom – Makeup Artist is Gary Chung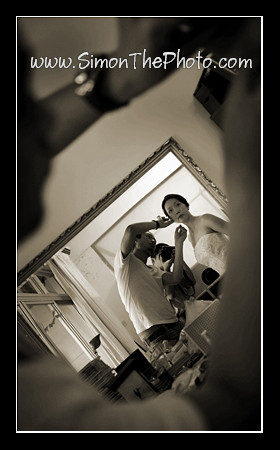 Michelle & Tom always brought the wedding dresses with them when they 're traveling and took wedding pictures in different parts of the world, the pictures 're shown behind Michelle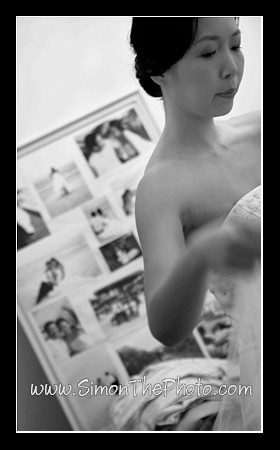 Nam Sang Wai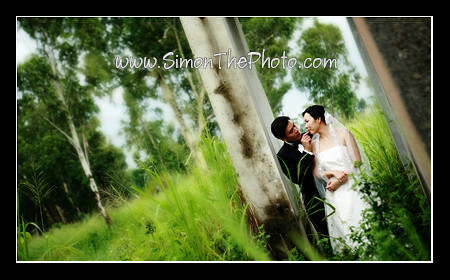 What did Tom say to make Michelle smile?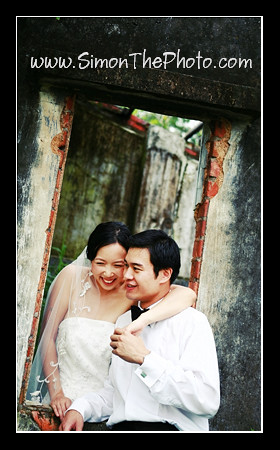 Nice moment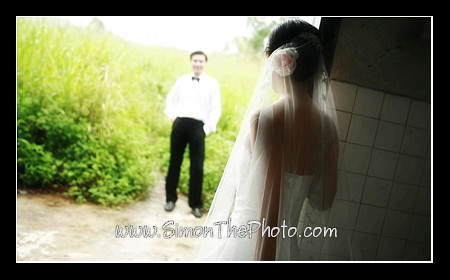 It 's so elegant of Michelle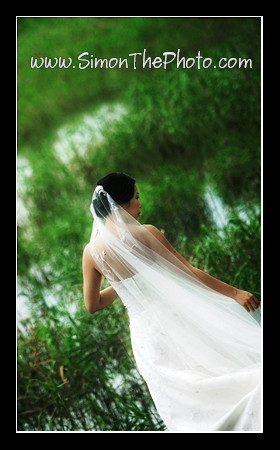 Nam Sang Wai is very famous of the river. The image reflected on the river 's so clear when there is no wind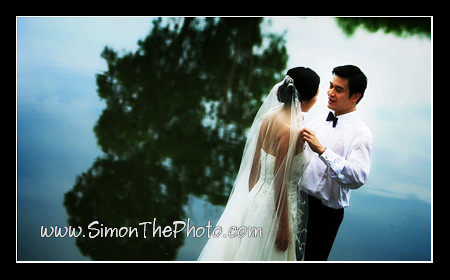 ---
After two hours at Nam Sang Wai, we went to Shek O for the 2nd half of the photos session.
Nice color of the sea

This interesting picture was taken when we took a rest in front of a restaurant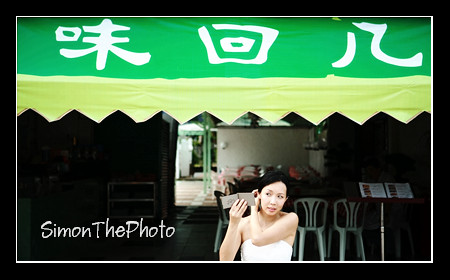 Look at the window !! The "double happiness" character !!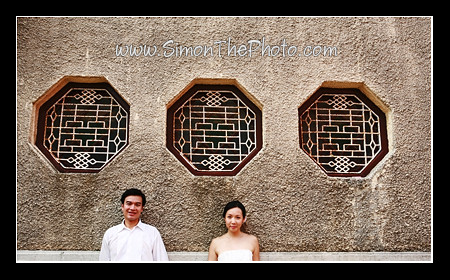 I asked Michelle & Tom to just relax & enjoy on the beach, then left them alone.
Just waited behind them for this beautiful moment to happen

A quiet corner of a beach cafe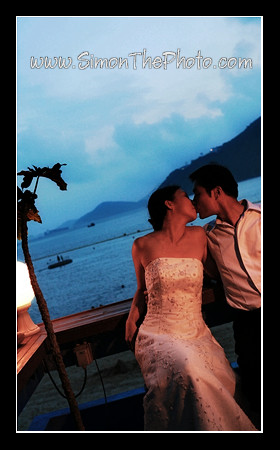 Perfect lighting, quiet location and romantic moment … …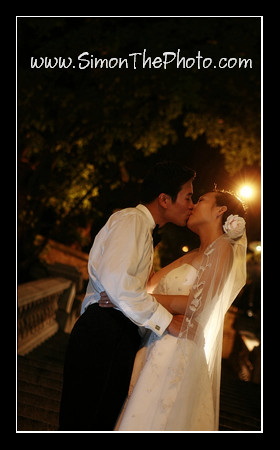 After a full day 's photo taking, we had our dinner at "Dai Pai Dong" in Central. Nice place. Of course, I didn't miss this opportunity to take some special portraits of them. A very interesting experience !!