Yesterday I met Emily again and presented the hot and sexy engagement photos to her. Even though the weather was very bad on the day of shooting, we had so much fun. A total of over 300 photos 're taken and I asked Emily "if she is going to choose one, which one does she like most?"
Emily and GiGi (Emily 's cousin) & SimonThePhoto @ Pacific Coffee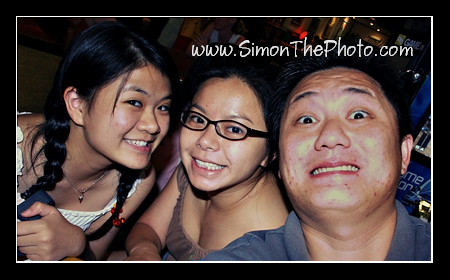 If you wanna know which photo Emily choose, please click the following link.
Here is the photos she likes most.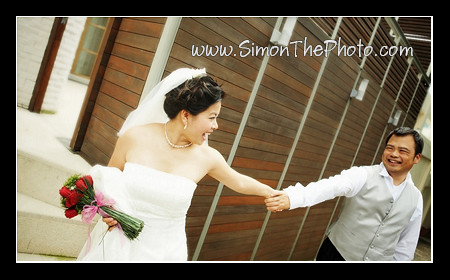 When I look at this photo, I asked myself what element makes this photos so unique. It doesn't has a magnificent landscape, it is just a side road at Shek O. What touches me is the smile from Andrew, this is a smile from inside. Though the weather 's bad on that day, it 's so hot and humid, it didn't stop Andrew enjoying the time.
This is the kind of smile every bride loves to see.