( I am in Singapore airport waiting for the flight to Bali, just get two hr enough to update my blog and reply all emails)
Roma & Calvin are such a hot couple that there is no better place to shoot their engagement photo on the beach. In fact, they 're the first bride and groom of me to get completely wet and buried into the sand !!!!! Nice job!!!!
Let's get wet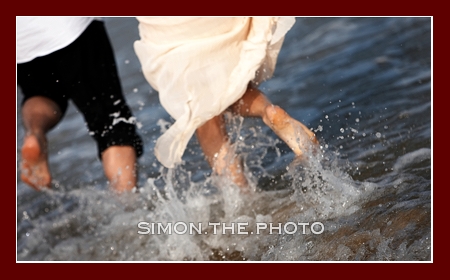 In the morning, they took pictures in a fish market. We got a lot of special shots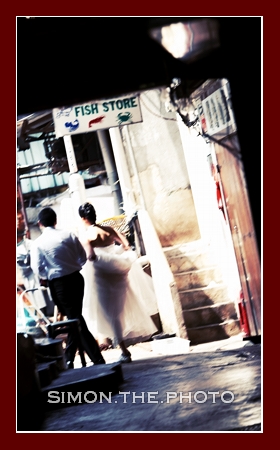 While we 're walking around, I noticed this quiet corner, very good to take a few shot for Roma alone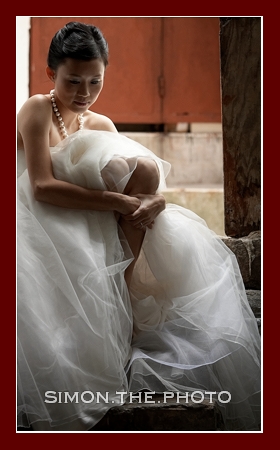 Here is Calvin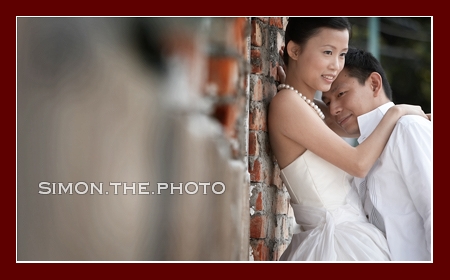 This was an abandoned stone house.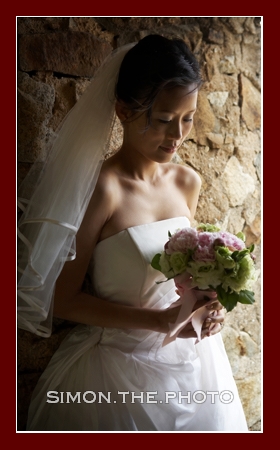 Hi Calvin, I like you doing this in front of the camera

They 're so relax in front of my camera, it was so easy for me to take candid moment shots for them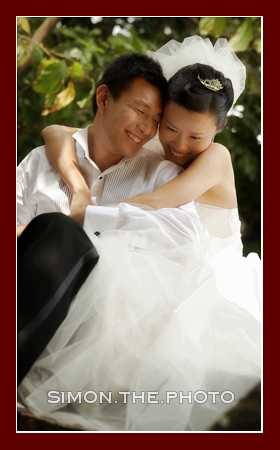 We 're on the beach !!!! We had a lot of fun there, and of course, a lot of great shots as well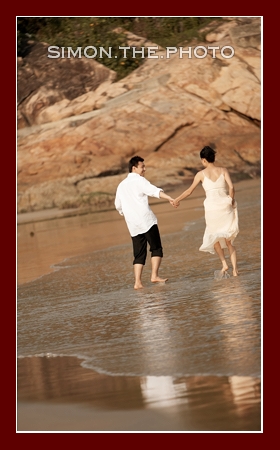 Hey, don't stop !!!!!

I started to push my equipments to the limit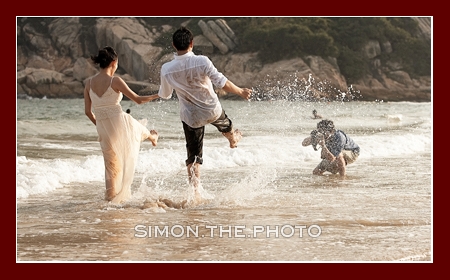 After this shot, we couldn't stop the heat any more, and everyone (yes, I said everyone) got completely wet !!!!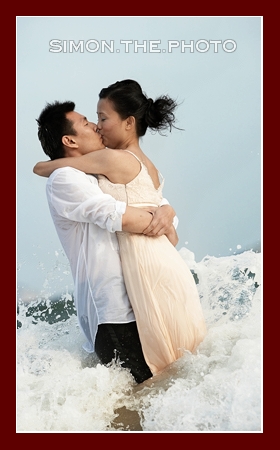 this was the real test. I didn't do this often, but Roma & Calvin was so great that I couldn't stop myself doing this. Everything was fine after this, except I found out later that I should have left my wallet in the car, so you guess what? All the notes inside were wet, and I had to use the hair dryer to blow them one by one when I was home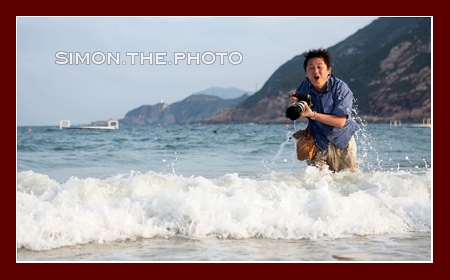 Night shot in Central