As a wedding photographer, we always face very difficult lighting situations … …
I shot the engagement photos of Stella and Alex three weeks ago and I encountered a challenging situation. We planned to go to beach in the afternoon but we 're late in our schedule that we didn't leave Central until 4:30 pm. I started to worry as we might not have enough light on the beach as sun set at 6:00pm.
Just before we left Central, we passed "the Candle Company" on Lyndhurst Terrace, and I thought we should get some candles and they might be useful on the beach. With those candles, I finally got one of my favorite photo of the day on the beach.
when we arrived at the beach, we only got 30 min of sunlight and the sky turned blue and dark very very fast. I asked them to light up the candle and take a rest. When most of the other people left, the beach started to become very quiet and it was very romantic indeed.
I liked the contrast of the warm candle light and the blue and cool sky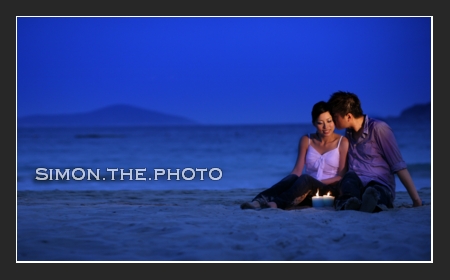 We 're in Central in the afternoon. There 're a lot of nice locations here. It is a corridor outside a café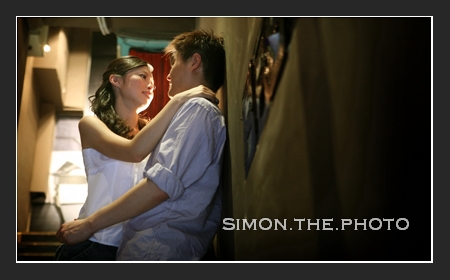 Nice background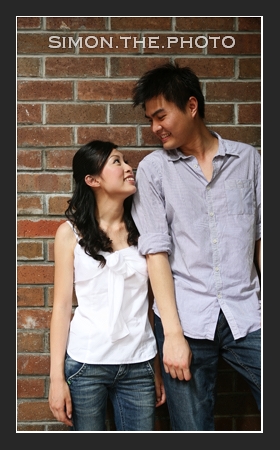 I always love to shoot in front of graffiti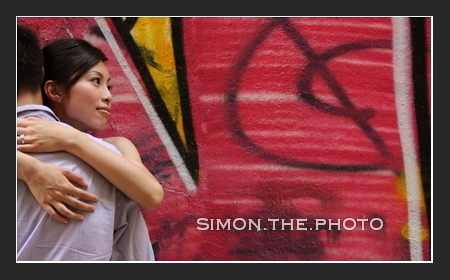 beautiful rim light from the sun behind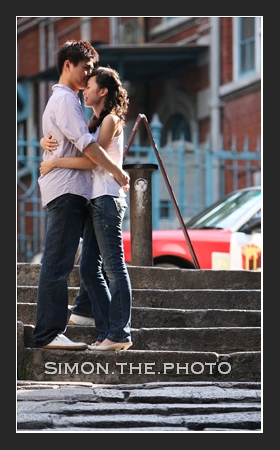 Even though we only had 30 min of sunlight on the beach, it didn't stop them enjoying the time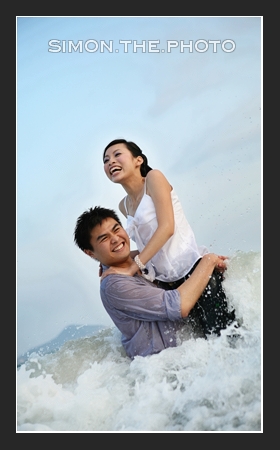 show me your feet !!!!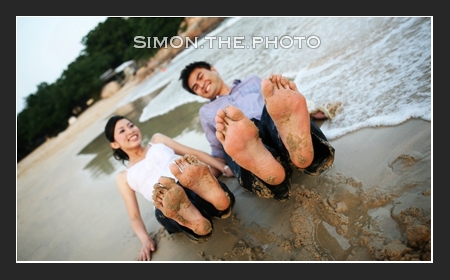 cute bum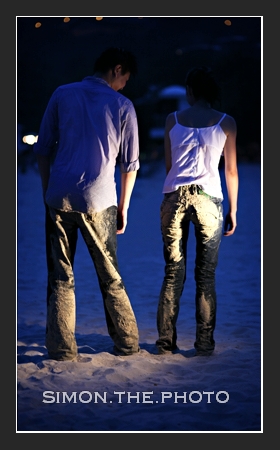 it was almost completely dark here, we used a video light to highlight the texture of the wall