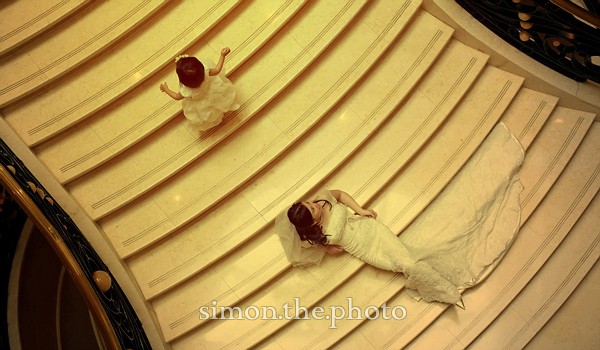 something famililar and something new, dorothy and edwin
June 3, 2010
love.surprise.diamonds venice and kenny
June 16, 2010
still remember cordelia and fred? cordelia made a special request of wearing glasses in her engagement photo session last year. Up to today, she is still the one and only one bride wearing glasses in front of my camera.
After posting  her pre-wedding photos here, I got lots of good feedback from readers and couldn't imagine how many people appreciated cordelia 's character.
time flies … … so happy to see her again on her wedding day. this time not only did we see a bride wearing glasses again, but we could see a wedding with lots of beautiful details as well. We did see very different bouquet, wedding shoes, hair style, decoration … …
love this wedding very much
ceremony: the helena may
cordelia and her hand made DIY bouquet

getting ready in the morning

so happy. cordelia prepared some gifts for her bridesmaids

it is a diy hand bag

all the girls

and the boys

the tea ceremony

what made them so happy ??

nice decoration at home

the dress

love her dress, her hair style, her bouquet !!!!!

and the wedding shoes

and the head piece

the ceremony at the helena may, love this moment just before the ceremony – cordelia and her father

beautiful wedding ceremony

small detail … … great moment. so happy I found this

the wedding cake, noticed those  birds with glasses ???

fred played a song for cordelia !!!

fred 's sister helped them for the reception decoration, lots of beautiful stuff

congratulations !!!!!