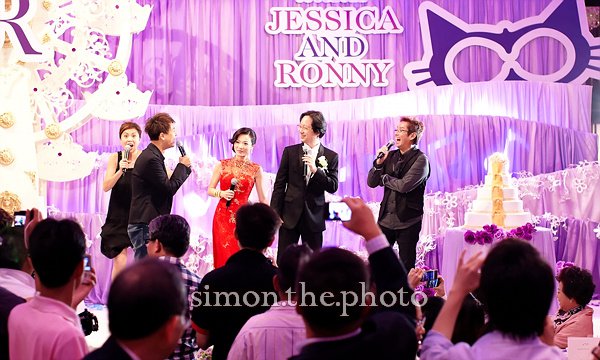 jessica.ronny
August 29, 2011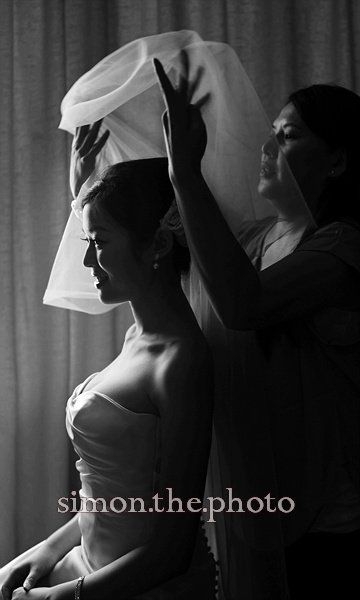 vicky.daniel
September 27, 2011
Five years ago, when Ada recruited Kevin for her company, she never though this new colleague would turn out to be the another half of her life. As ada said, she thought office relationship was a joke, never imagined that she would find a life partner in the office.
After 5 years, ada, talent development executive of Ogilvy Public Relation, and kevin, now the agency's digital strategy manager, married last month at the HKCEC. As kevin said, ada is always a happy, creative and positive person, and it was truly reflected from all the details of their wedding – the bright and vivid color theme, the wedding montage, the colorful candy corner, the funny photo corner (click here to have a look of the photo corner), and last but not least, her hip-hop performance in the banquet, everything was just awesome! !!!!
Our schedule in the afternoon was very flexible, instead of going outdoor for location shooting, ada decided going back to their office, what a great idea!!!!! Nothing better than taking wedding photos at where they met each other and fell in love.
banquet: HKCEC
make up artist: elaw @ The look studio
one of my fav of the afternoon photo session. love the red color, isn't it matched to the color theme of the wedding? the inclusion of the company name does link everything together in the photo

BTW, extraordinary couple gets extraordinary coverage. They sent some of the photos to SCMP and their wedding was featured on almost a full page coverage on SCMP, awesome !!!! Don't miss to click the image to read more about their true office love story

getting ready in the morning

tried something new for the bridesmaids photo. hey girls, thanks for trusting me for not felling onto you … …..

the boys

funny game

heading to the office in the afternoon

let 's do something funny first

the coffee corner

another fav of the day. this photo was featured on SCMP with almost 1/3 page coverage !!!!

there was a mirror at the ceiling, suddenly, I got an idea and ask ada to take photo of herself. It was not easy as the ceiling was very high and a heavy 70-200 zoom lens was used. you can click here to see the behind the scene

I also did a self-portrait, em… … which one is better ???

thanks for everyone for helping to get this funny photo. the office lighting was very flat indeed without contrast, 3 flashes were used in this photo, not an easy setup.

wow!!!! a very nice working environment, isn't it?

nice cake

banquet at the HKCEC

kevin was singing … …. was his singing good ?? em ….. …… but it was very touching !!!

and made ada cry

Let's dance !!!

congratulations !!!!!