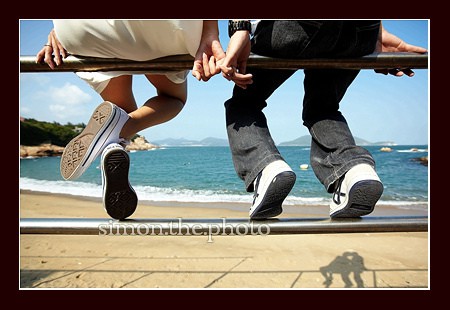 a special requeste-session of cordelia and fred
December 9, 2009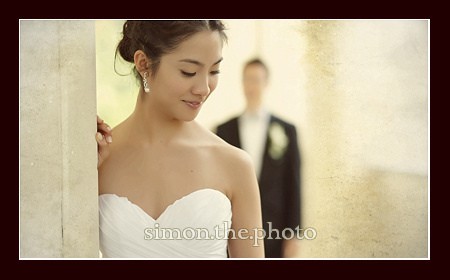 happy wedding of janet and edmond
December 21, 2009
firstly, let 's have a quick update of myself.
From my experience, after the very busy season from Sept – Dec, I will start to get sick in Jan. This was the case in last two years. But it happened earlier this year, both Canly and I got sick since early dec. It was really tough as all wedding jobs 're very demanding and we had to work long hours.
When I started to get well last week and thought that the sickness was over, my daughter Shulin got inflected (from playgroup I believed), and started to vomit since last wed. And after that, my whole family got inflected and we all had vomit and diarrhea since last Thu and Fri. Yes, I had diarrhea, a disaster for a wedding photographer (and I had wedding jobs on last Thu, Sat and Sun).
Thanks that the anti-diarrhea medicine really worked, though I was very tired on the weddings days.
As of today, I am completely recovered and ready for all the challenges again !!!!!
********************
mimi and ramsy 's wedding was on last sat. I was blessed that, I had a beautiful and nice bride on the day, with a very handsome groom, and a super happy bridal party. Though I was not feeling very well, the photos turned out great – and it is definitely one of my fav wedding in dec.
ceremony and reception: four seasons hotel hong kong
video: ken of simon.the.photo
my fav shot of mimi and ramsy of the day

a few of the "getting ready" shots
the "groomsmen" and the bouquet

the girls

love the colorful dress and all the happy bridesmaids

the tea ceremony – the happy mimi 's sister

lovely – "mimi is mine, ramsy don't come close"

mimi had prepared gifts for every bridesmaid

1100 am at Ramsy 's family

ready for the ceremony

everyone 's ready !!!!

1430 ceremony at the four seasons hotel

love this shot, look at mimi 's mother, she started crying already

congratulations !!!!

laughter and tears

who is the lucky bridesmaid?

a few of my fav portraits at four seasons

OH !!!!! So beautiful !!!!!!

love the idea of this group march in

as ramsy said, he is a very bad dancer, but he 's willing to dance in front of everyone (like a terminator) , it 's all because of mimi

a thank you speech to parent and family

ramsy 's three sisters

love this big big screen. So good for the same day video show!!!!!

a very very good band. the ballroom 's full of applause throughout the whole night