get your wedding album before Christmas –Album deadline
October 18, 2007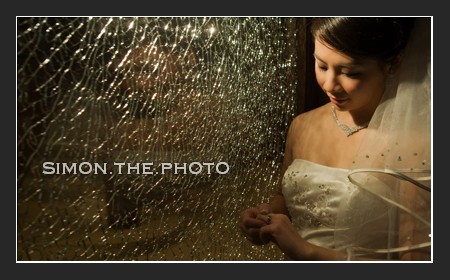 wedding of amy and thomas
October 22, 2007
I love this wedding. you can always see laugh, smile anyplace, anytime.
When I first shoot the ROM of Carla and Hong 1 year ago, they 're pretty shy in front of the camera.
A few months later, I took the "post wedding photos" for them, much better this time, it took me 30 min before they got loose up.
On Sept 29 this year, they had their banquet at Hotel Nikko Hong Kong. To my surprise, even after one year, they still look like newly wed !!! But this time, they are very sweet and with lots of smile all the time.
Be careful of the shoe!!!

getting ready shot. Nice to work with Florence of SaySo again. Her work is awesome !!!!

The game !!! Hong, do you need help?

I see happiness ….

After we had the tea ceremony at Hong 's family, we went down to have some shootings on the street. EVERYONE got excited in these 15 min !!!!
One of my fav photo — I like the color of this background. We got this by luck – this was a truck just passing by behind them.

While I was taking the above pic, I had a cheer squad behind me to help cheer them up

Have you ever had a dream of jumping and dancing on the bed in a hotel room?? Let's have the dream comes true. Everyone was out of control at this moment !!!!

A happy moment !!!

My fav of the day. everyone was there behind Carla. I like the light, the contrast and the three dimension look.

gorgeous !!!!

Carla was so excited that she started to dance !!

As Carla is a piano music teacher, we definitely have music performance during the reception, we had a wonderful children choir
The conductor was Carla 's younger brother. Very impressive

I need my assistant

Hi Hi !!