I absolutely love shooting Christina & Alan 's wedding on Feb 11 at the Aberdeen Marina Club (AMC).
I love this shot. We did this shot very fast. Here was a bar just opposite to the ball room, but didn't belong to their banquet and it 's still open to other guests. I found the light very good here, so I asked the staff of the bar if I could take a few photos here for two minutes. So we need to do everything quick. I used a video light for lighting instead of flash. We could use flash to do similar light, but it might take longer time to setup. The color of the video light also matched the available light very well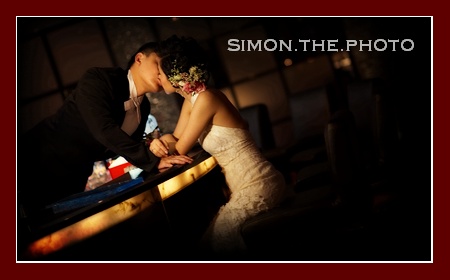 the wedding shoes. the background was the carpet of the hotel room. Always look for something interesting for background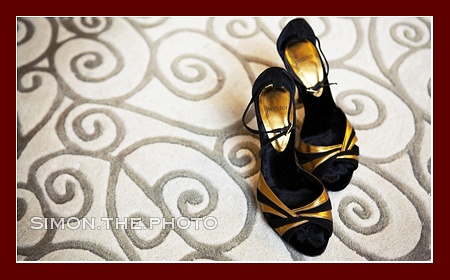 the bouquet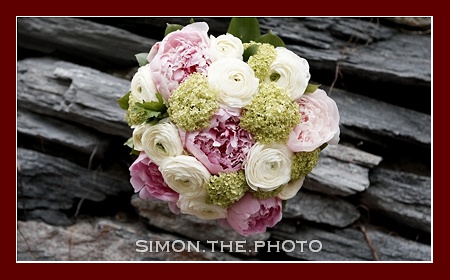 the bridal pickup session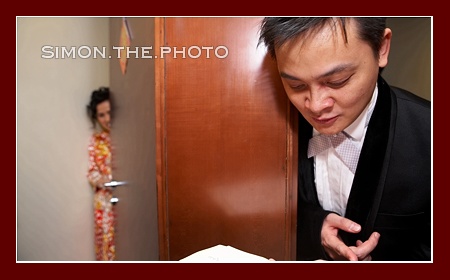 the groomsman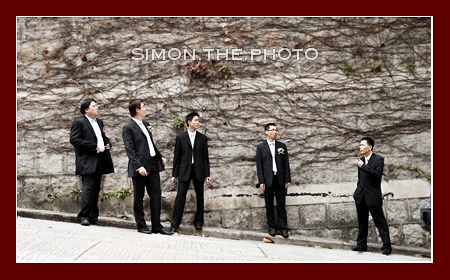 this shot was taken below the apartment of Alan 's family. I found the pattern of the ground very interesting, so when they left for AMC, I didn't follow them and wait inside the apartment until this moment happened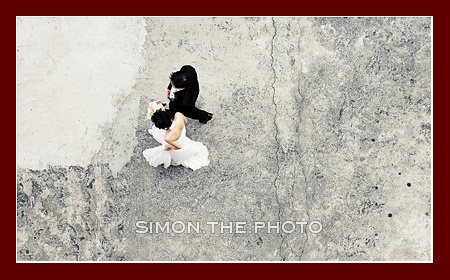 Christina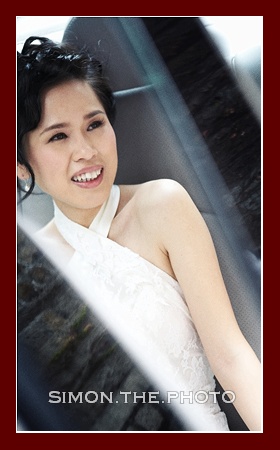 location shooting at AMC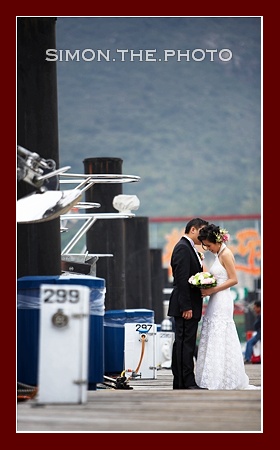 there 're a lot of nice locations inside AMC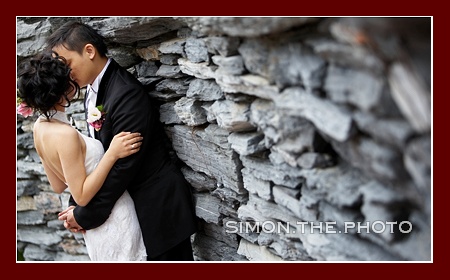 the ballroom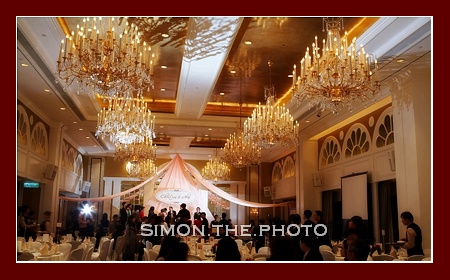 congratulations !!!