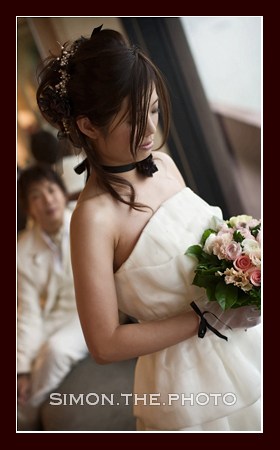 wedding of yukiko and duncan
November 23, 2007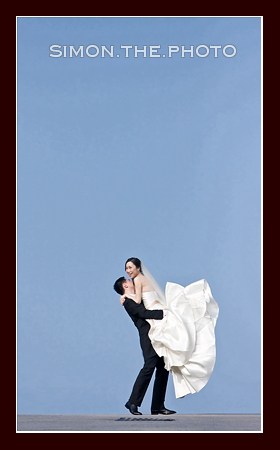 wedding of kristy and clement
December 3, 2007
On 21 Oct, I had the pleasure of photographing Gwen and Ian 's wedding at the Bethanie Chapel. Watching two people very much in love made the day very beautiful. This is my first time to shoot a wedding at Bethanie, it is a very nice location for wedding.
Ceremony: Bethanie Chapel
Reception: Aberdeen Marina Club (AMC)
My fav of the day. I love taking picture of putting on the veil. Not only it looks beautiful, it also marks the change of a lady into a bride

Gwen 's sister and the bridesmaids 're helping her

Looks gorgeous, doesn't she?

I love this picture — a nice curtain at the back and nice windows light from the left

a happy moments between Gwen and the bridesmaids

Before the ceremony, we had 15 min portrait time at the Bethanie.

A long waited moment

A top shot by my assistant "Siu B"

the father 's giving away the bride

a very nice chapel

the paper signing. I shot this pic at the back of the chapel

another nice shot by "Siu B"

Hi Hi !!!

They kept talking and laughing all the time, it 's not difficult to take picture of them

We got 30 min to take some portrait before we went to AMC. I really love this location, we got a lot of colored window light and look at the window pattern at the top right corner, it is just beautiful

Another nice location with beautiful light from the door outside. and there are lots of details on the door — something we can't fine in other locations.

dancing with the bride

Thanks Gwen and Ian waiting for this moment. Instead of going to AMC, we waited for the sunset and went to the top floor of the Bethanie to take this shot

Another sunset shot

Congratulations. I believe we broke the record again, can you count how many of us in the pic?