My cameras eat storage !!
March 17, 2006
Upgrade to Treo 650
March 24, 2006
Eve and Jon married 1 years ago in London and are now working in New York. They returned to Hong Kong for 2 weeks and had a banquet with their family and relatives at Kowloon Shangri-La yesterday.
Even though they have married over 1 year, their banquet was very touching. Jon gave a surprise to Eve that he sang a song to her on stage. I really enjoy being their wedding photographer.
Eve & Jon are looking at those snapshots taken by Eve 's cousin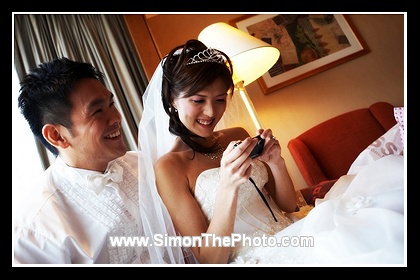 Lisa (Maid of Honor) 's helping Eve puting on the wedding shoes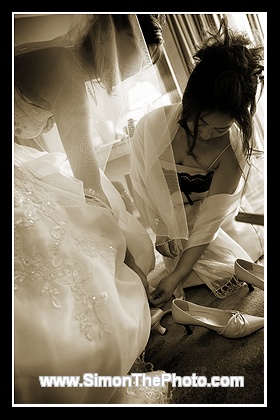 Before the banquet started, we took some photos at the hotel lobby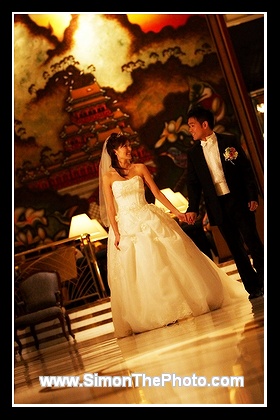 A moment to remeber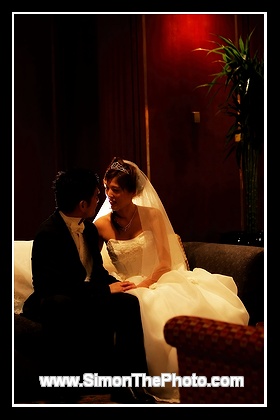 A Happy Moment