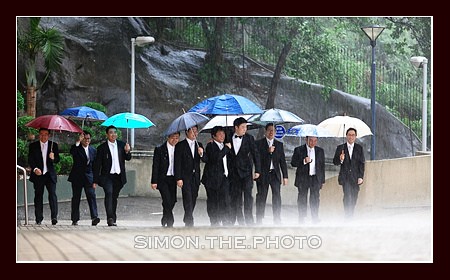 we got bad weather …… no problem,wedding of karen and larry
February 20, 2009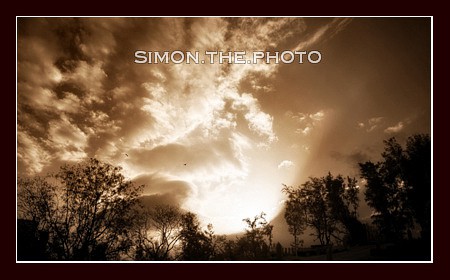 a busy week with wonderful weather
February 28, 2009
I think I am lucky — becauseI have a good team working with me.
Here is the 2nd series of my team introduction,
and I 'd like all of you to meet Siu B.
Siu B has been working for me for last two years and he is mainly responsible for preparing same day photo slideshow for me. I still remembered when he first started, he knew NOTHING about the slideshow software, photo editing, and didn't know how to operate a camera neither… … After two years ' training, he can now prepare a slideshow ALL BY HIMSELF –— from photo selection, photo editing, creating the slideshow, to synchronize it with the music — and all can be done within 2-3 hours !!!!!
Not only is he good at slideshow, but now he is a good photographer as well. He can help me to take photos in some of the weddings, especially during the ceremony when I 'd like to have more coverage.
I said "I am lucky", do you agree?
Below is another stunning same day photo slideshow he prepared for the wedding of karina and joseph.
I feel blessed to be part of this wedding. Beautiful bride, nice people, interesting rundown and wonderful location — this was one of the last wedding at repulse bay before they 're going to have the renovation.
date: 13 feb 2009
ceremony & reception: repulse bay
make-up artist: Elaine Tsang
video: ken of simon.the.photo
beautiful bride !!!! Thanks Elaine (mua) for finishing the make up so fast and I had so much time taking photos in the morning !!!

last wedding @ repulse bay … … So definitely need to get a extraordinary shot of the venue – this was taken from the roof (yes!!! I climbed onto the roof !!!!)

[HTML9]
remember to click the link below to see "what exactly does siu b look like"?
joseph was moved during the tea ceremony

got some free time before the ceremony

another fav of the day !!!!!

the happy bridesmaids !!!!

OK!!! Let me introduce — Mr. Siu B

congratulations !!!

click here to go to my facebook fans page to see more behind the scene photos. BTW, are you a fans of me ????