Virginia & Kingsley 's wedding was on Mar 4, 2007 at Langham Place Hotel.
Virginia was so pretty whole day. When my assistant (Mr Bean) was preparing the same day slideshow at the hotel, he helped me to select the photos to be included in the slideshow. He told me that there 're a lot of good shots of Virginia. When I previewed the slideshow he did, I found that he included over 10 photos of Virginia alone!! So finally, I told him that he had to redo the slideshow and should include more photos of Kingsley.
This shot was taken at a stair just outside the ballroom at the end of the banquet.
When they 're farewelling their guest, I noticed this view, and found the neon light on Portland Street below very interesting.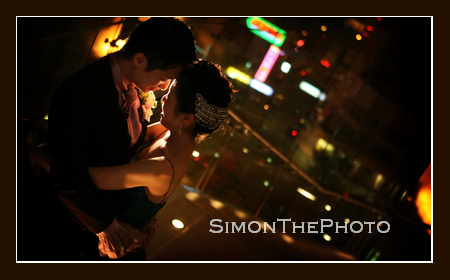 Wedding shoes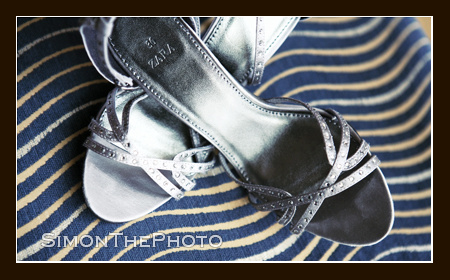 Getting ready shot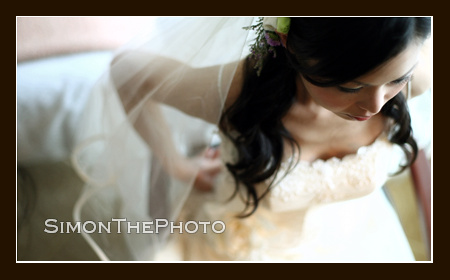 I like this shot a lot. The left hand side is reflection on a cabinet.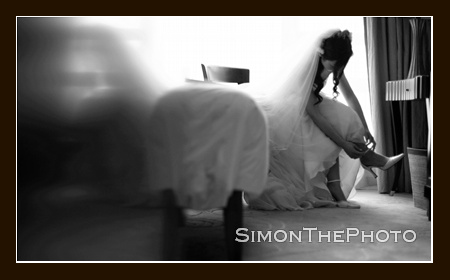 A pretty bride !!!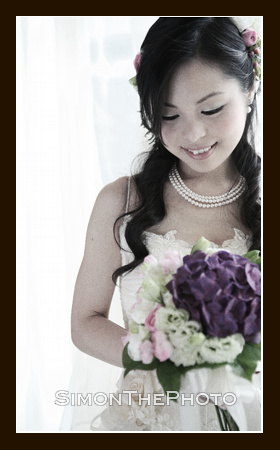 The bridal party. They are all very nice and friendly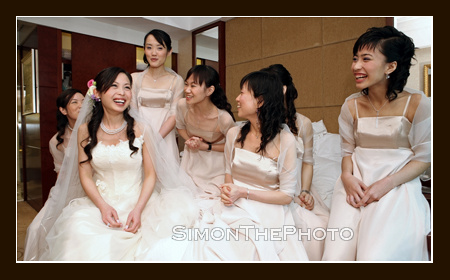 Kingsley arrived. Nice tie !!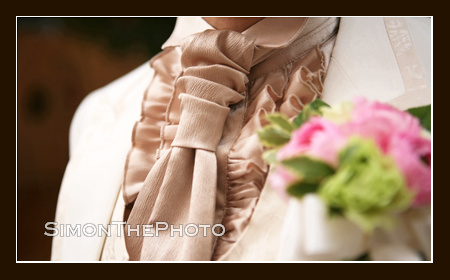 When I showed this picture in the same day slideshow at night, everybody "wow" in the ballroom. And Kingsley is so outstanding in the pic, good choice of the color of his suit.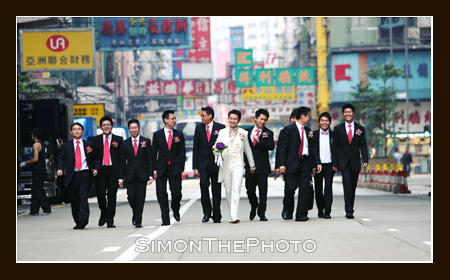 Tea ceremony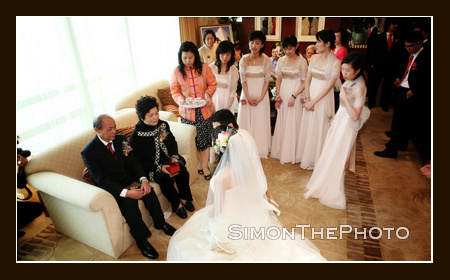 Kingsley 's parent. Kingsley 's father was very excited, and cried finally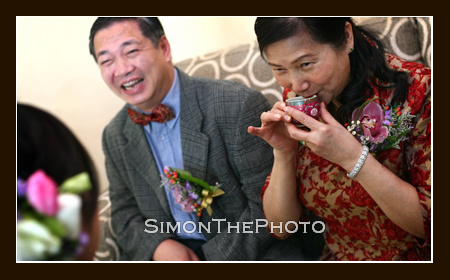 Location shooting at the Peak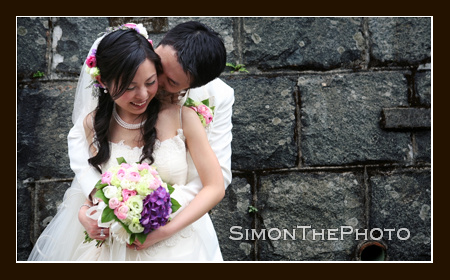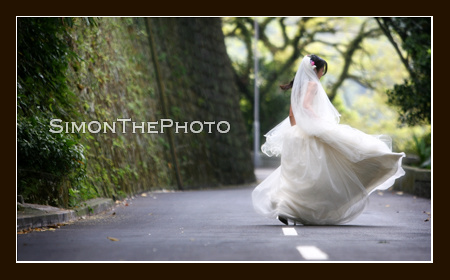 Congratulations!! Virginia & Kingsley